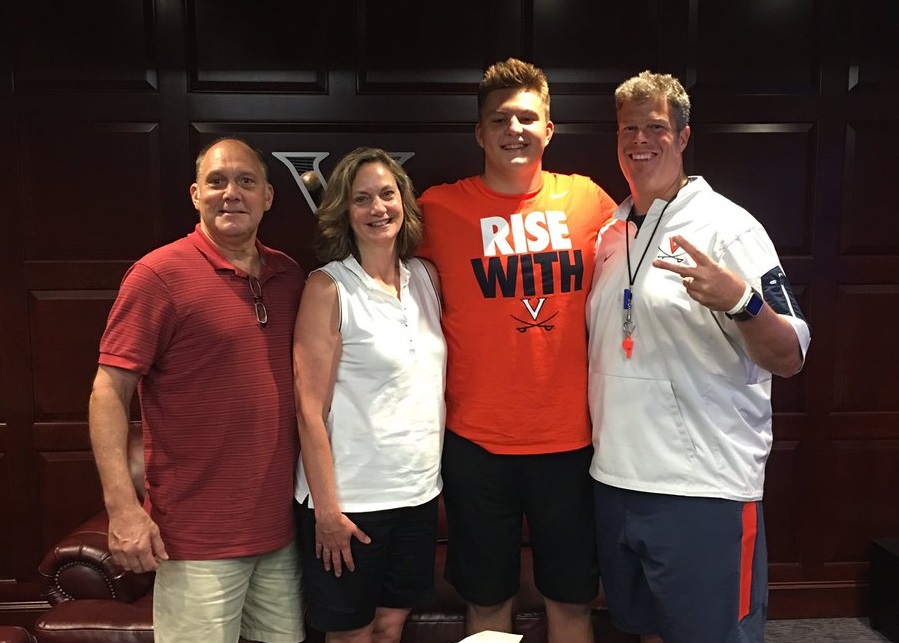 Lineman Derek Devine Tabs Virginia As College Choice
The kickoff to the 2017 season is a little more than a month away and North Allegheny senior Derek Devine has announced that he'll play college football at the University of Virginia. Devine made the decision public in late June via Twitter and wrote, "I am proud to announce that I am 100% committed to the University of Virginia!! #hoosrising18." The 6-foot-6, 280-pound lineman chose the Cavaliers over offers from Bowling Green, Buffalo and Eastern Kentucky.
After starting his junior season at right tackle, Devine will again be one of the anchors on the O-Line for what should be a strong North Allegheny football team this fall. A dual-sport athlete, Devine is also an outstanding grappler for the North Allegheny wrestling team. Last season, Devine captured a Section 3-AAA individual championship at 285 pounds and posted a record of 31-19.
Devine and the North Allegheny football team will open the 2017 season on August 25 against Morgantown (WV) at home at 7:30 p.m. The contest will be the opening game for the second annual Western Pennsylvania Legends Football Classic to be held at Wright Field at Newman Stadium.
(For a video of Devine's junior year highlights, see below.)