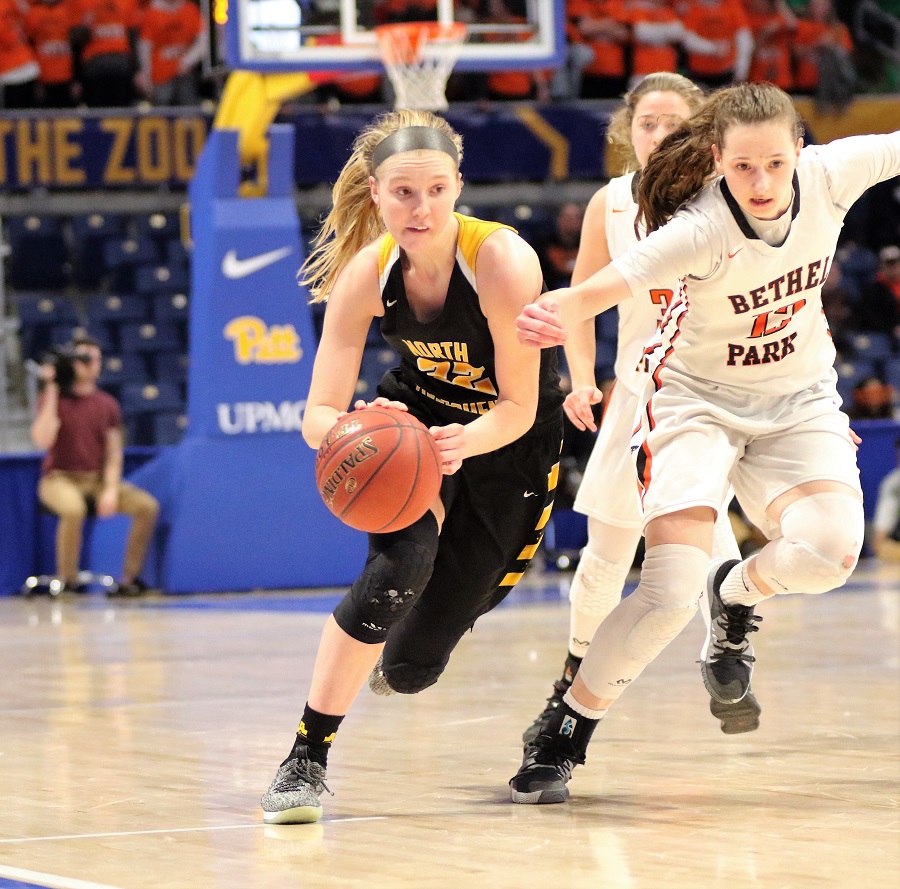 Lizzy Groetsch Named Pittsburgh Post-Gazette Player of the Year
North Allegheny junior Lizzy Groetsch has been named the Girls Basketball Player of the Year by the Pittsburgh Post-Gazette. The University of Pennsylvania commit was also selected to the PG's Fab Five Team. It's the third consecutive year a member of the North Allegheny girls' basketball team has earned Fab Five accolades with Rachel Martindale (Akron) making the list the last two seasons.
A starter since her freshman season, Groetsch has helped North Allegheny reach the WPIAL championship game three straight years, winning the title twice in that span. This season, Groetsch netted her 1,000th career point in a 54-50 overtime win in the Class 6A WPIAL championship over Bethel Park.
For the season, Groetsch is averaging 17.4 points, 7.7 rebounds, 4.1 assists and 3.7 steals per game. She currently sits at 1,051 points for her career.
Groetsch and junior Paige Morningstar were also selected first-team all-section by the Post-Gazette.
North Allegheny is 24-3 on the season, marking the seventh consecutive season the Tigers have won 24 games or more.