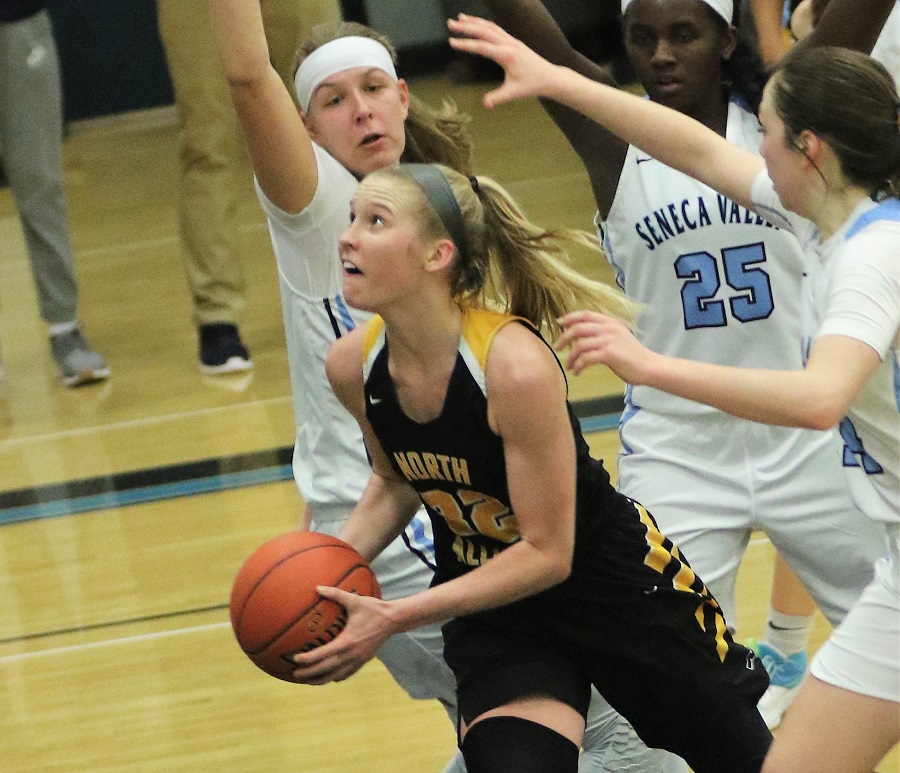 Lizzy Groetsch Scores 27 To Lead NA Over Seneca Valley, 62-37
The North Allegheny girls' basketball team earned a 62-37 win in Section 1-6A action at Seneca Valley on Monday night. It's the 24th consecutive win for the Tigers in their head-to-head series with the Raiders.
Leading 11-10 after one quarter, the Tigers outscored the Raiders 16-4 in the second quarter to break things open. Sophomore Taylor Rawls netted eight points in the second period, including a pair of 3-pointers, to lift North Allegheny to a 27-14 lead at intermission. Rawls finished with 13 points on the evening.
In the second half, junior Lizzy Groetsch took over the contest by scoring 20 of her game-high 27 points to key the blowout. It was a dazzling performance by Groetsch, who also poured in five 3-pointers. North Allegheny outscored Seneca Valley 23-10 in the fourth quarter to pull away for a comfortable 62-37 victory.
Seneca Valley was paced by Maddie Karchut with 21 points.
With the victory, North Allegheny improves to 4-0 overall and 2-0 in Section 1-6A. Seneca Valley falls to 3-2 overall and 1-1 in the section. The Tigers will host Fox Chapel on Friday night at 6:30 in their next section contest. The game will be broadcast live via the internet by the North Allegheny Sports Network.