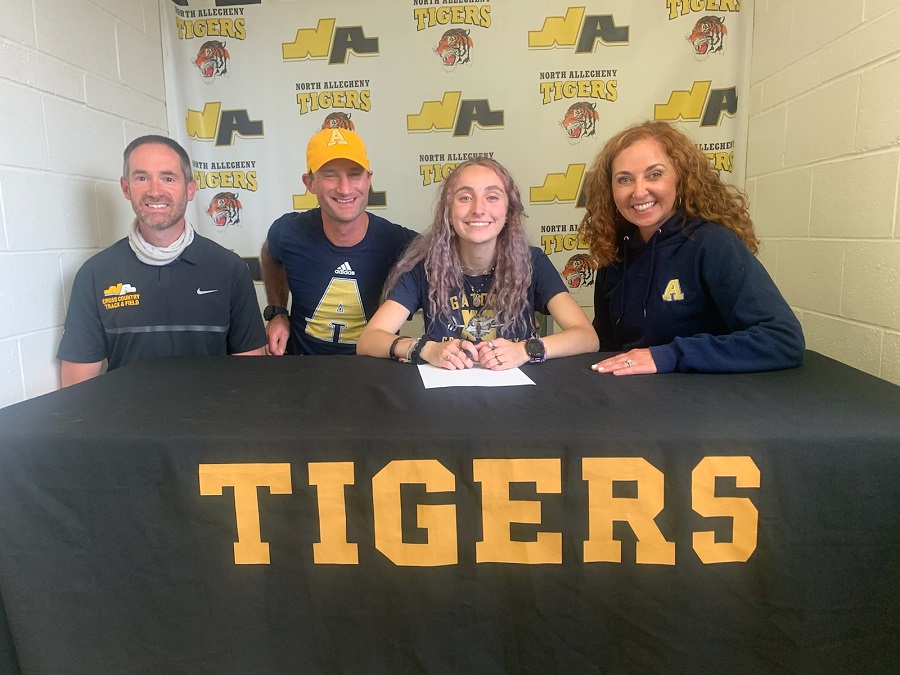 Mazzie Standish Signs LOI With Allegheny College
North Allegheny senior Mazzie Standish signed her letter of intent on Friday to continue her cross country and track and field career at Allegheny College.
As a senior, Standish was a member of the North Allegheny girls' cross country team that won the WPIAL and PIAA Class AAA championship in 2020. At WPIALs, Standish posted a time of 20:07 for a 26th place showing. At states, she finished in 27th place with a time of 21:39.
Standish will major in Environmental Science at Allegheny College. She is pictured above with her parents Robert and Lisa Standish and North Allegheny head coach John Neff.