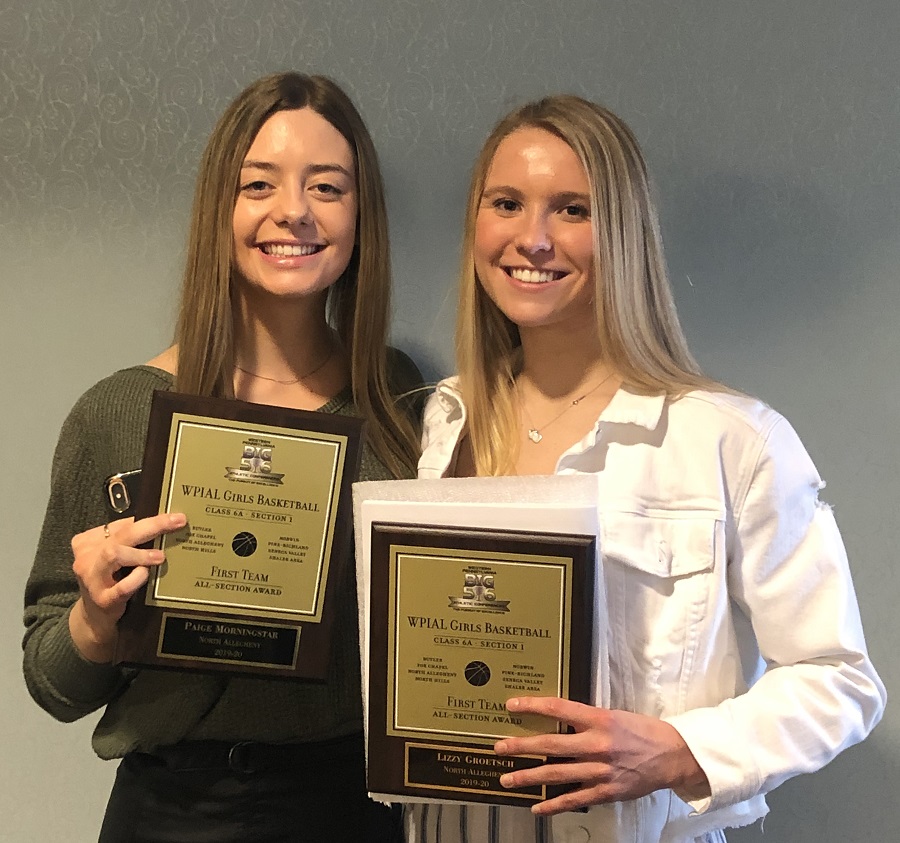 Morningstar, Groetsch Honored at Big 56 All-Section Banquet
The Big 56 Conference held its annual basketball all-section banquet at the DoubleTree Hotel in Monroeville. Two members of the North Allegheny girls' basketball team were recognized at the banquet. Earning first-team laurels in Section 1-6A were juniors Paige Morningstar and Lizzy Groetsch.
Morningstar and Groetsch have helped North Allegheny to a 24-3 record and a WPIAL championship during the 2019-2020 season. Congratulations to Morningstar, Groetsch and the entire North Allegheny girls' basketball team for their accomplishments this season.