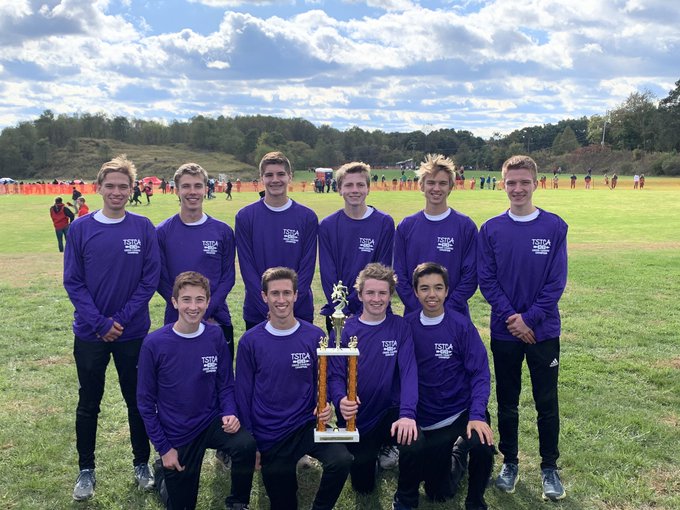 NA Boys, Girls Claim Tri-State Invitational Championships
North Allegheny Cross Country teams ran strong at TSTCA Championships at California University of Pennsylvania. Both the boys' and girls' teams took first overall in the AAA races.
The NA Boys won with 67 points, 14 points better than second place. The Tigers were led by senior Dan McGoey (3rd) who ran an impressive 16:10 on the hilly course.  Next up were sophomore studs, Graham Wolfe (13th) and Scott Nalepa (14th).  Incredibly, it was Nalepa's first race of the season and he ran a lifetime best.  Drew Kollitz had a nice race, coming in 16th place overall. Rounding out the scoring for the Tigers, was sophomore Jackson Hickel with a fast final 200m (25th). Ryan Podnar (28th) and Danny Robles (44th) were sixth and seventh for NA, respectively.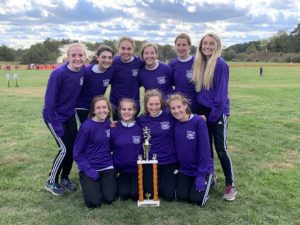 The NA Girls were also event champions with a meet-best 43 points, well ahead second place with 81 points. Hannah Lindgren once again led the girls' team with a strong second-place overall performance. Freshman star, Lexi Sundgren, had her best race of the season with a fifth-place overall finish.  Keeley Misutka was steady and strong, holding off a pack of runners with a seventh-place finish.  Senior, Caroline Daggett, came through with an outstanding race (13th). Maura Mlecko ran great (16th) and rounded out the scoring. Jenna Mlecko (23rd) and Maddie Standish (27th) displaced many opponents with their excellent finishes.
Both teams will return to the same course next Thursday for the WPIAL Championships.