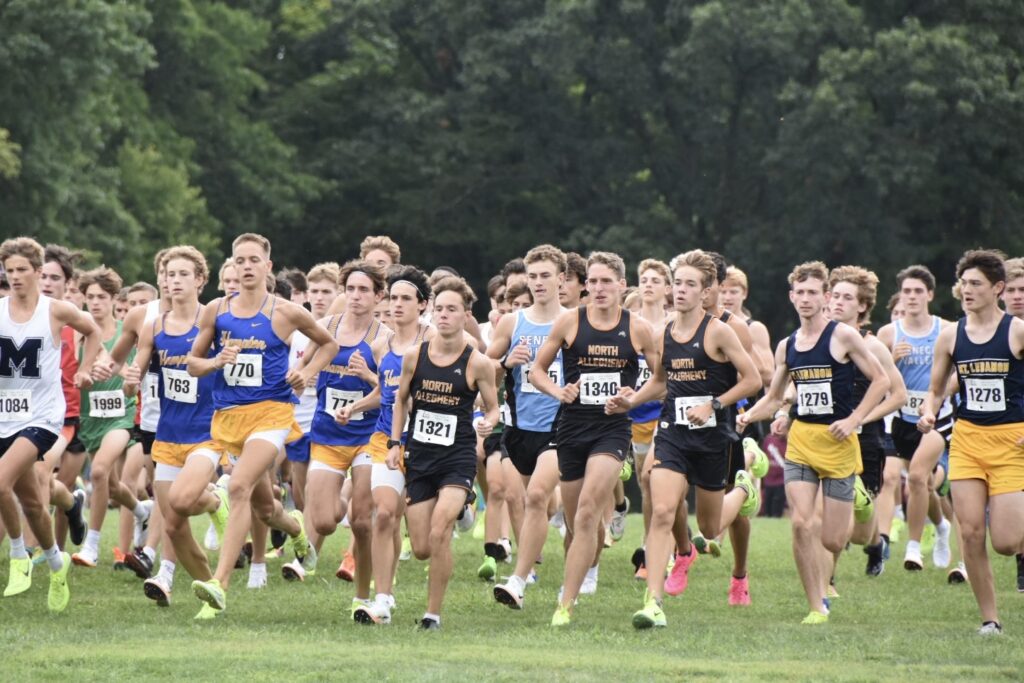 NA Boys, Girls Take 1st Place at Red, White & Blue Classic
by Cross Country Contributor
On Saturday, the North Allegheny cross country teams traveled to White Oak Park to compete in the annual Red White & Blue Classic.  It was the most attended meet in the history of the event with 103 teams in participation.  Both the NA girls' and boys' teams performed extremely well in their first invitational with both teams taking home the crown. Junior Wren Kucler won the girls AAA race and was the only female under 18 minutes all day (17:45).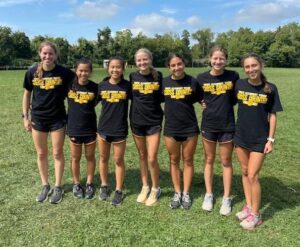 The girls started the season off with a dominant performance. The lady tigers secured the top 3 finishers and scored a stunning 37 points (2nd place was 75).  Wren Kucler, junior, led the way with her first place finish. Robin Kucler, junior, was not far behind in a blazing 18:03 (2nd). Running a very tough race was senior, Eva Kynaston with a fast time of 18:23 for 3rd. Senior, Erin McGoey, moved up throughout the race and had a very strong finish to grab 10th overall.  Junior, Camille Swirsding, was strong and steady from wire to wire with a 22nd place finish to round out the scoring top 5.  Juniors, Kendall Lucas and Elizabeth Pizon, executed a strong race plan, finishing 28th and 35th respectively.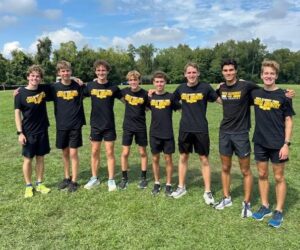 The AAA boys race was a highly competitive race for the team title. Paced by junior, Jack Bertram, the tigers earned the the crown with 93 points.  Bertram finished in 2nd overall (15:23) after making strong and decisive moves in the later stages of the race.  Senior James Behrend was excellent in his 2023 debut, placing 6th overall. Senior Michael Gauntner was next up, kicking it in strong with an 18th place finish. After getting boxed in during the first mile, Anthony Miklos had a great second half of the race, coming from behind to grab the 34th spot.  Right behind Miklos was senior Connor Williams who had a breakout race and lifetime best performance. It was the first time in the 16's for a 5k for both Miklos and Williams.  Senior Alex Mitterer (39th), and junior Tyler Davis (46th) were outstanding. They helped displace some of the scoring runners from the second and third place teams, which helped the tigers earn the victory.
For all results, click here.
The Tigers will be back in action on Tuesday against Mars in an away section contest.