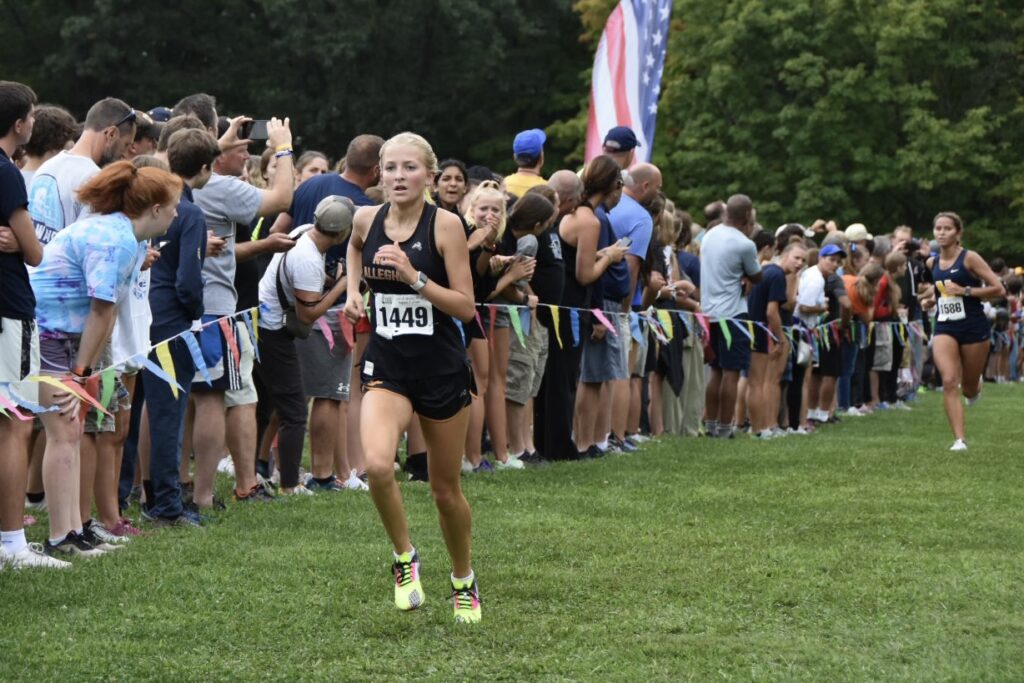 NA Boys, Girls Take 1st Place at TSTCA Championships
The North Allegheny cross country teams traveled to White Oak Park for the annual TSTCA Championships. Both the NA Girls and Boys took first place team honors in the AAA race with each team putting seven in the top 30 of the race.  Conditions were excellent and the 5K course ran very fast for the Tigers.
The girls raced first and took a lead early in the race.  The Lady Tigers were dominant up front, placing three in the top five of the race. Senior Eva Kynaston had a dynamite race taking second overall with a lifetime personal record.  Not far behind Kynaston was junior Robin Kucler in third with a fantastic race. Senior Erin McGoey was excellent in fifth. Junior Camille Swirsding had a solid race in 18th. Senior Maia Getz ran a determined race, taking fifth for NA and 26th overall.  Junior Elizabeth Pizon and sophomore Teresa Pagnotto were close behind, both running very well to take 28th and 29th respectively. They had 52 points with second place a distant 118.
The NA Boys ran in a very close contest with Butler for the AAA team title. The Tigers place all top five in the top twenty. Junior Jack Bertram led the boys team with a strong second overall finish. Senior James Behrend was very good, snatching the sixth overall spot. Senior Michael Gauntner had a big race in 12th. Sophomore Andrew Peigh and senior Alex Mitterer were lights out, earning 19th and 20th respectively to round out the top 5. Finishing strong was junior Anthony Miklos who came in a couple seconds later in 22nd (one place ahead of Butler's 5th man).  Junior Anant Palve put together one of his best races of the season to take 30th overall.  Tigers secured the win with 59 points, four points lower than rival Butler.
Complete results for all races can be found by clicking here.
Both teams will be back at White Oak next Thursday where the stakes will be even higher at the WPIAL Championships.