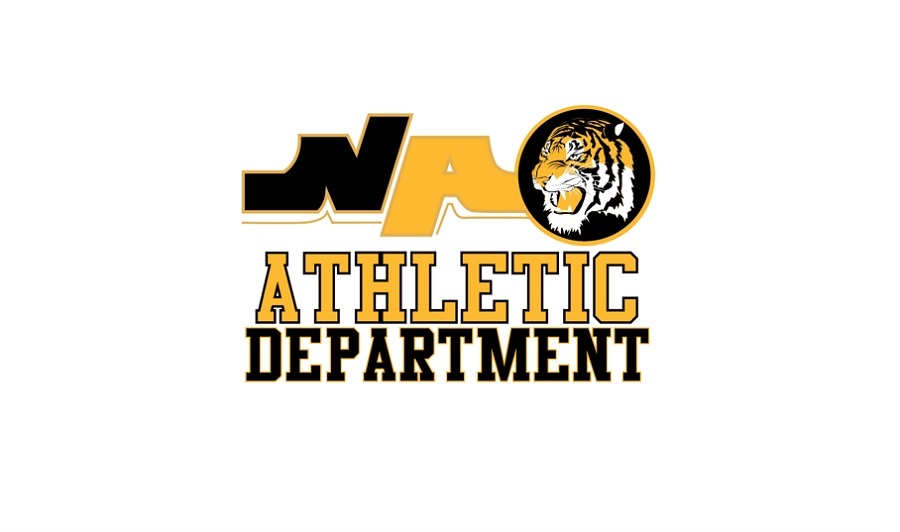 NA Boys Grab Gold, Girls Claim Silver at Red, White & Blue Invitational
Competing at a new site (White Oak Park) for this year's Red, White and Blue Invitational, the Tigers ran well in their first cross country invitational of the 2020 season. The course was in great shape and the weather conditions were ideal for a September competition.
The boys team dominated the field, snatching four of the top six spots and only scoring 26 points (second was 101 points).  There were six NA runners under 17 minutes on the White Oak 5K course.  Leading the way was junior, Scott Nalepa, who placed second overall with a speedy 16:04 over the 3.1 miles.  Junior, Jack Hickel, and sophomore, Gregory Kossuth, both ran really strong, taking third and fourth overall, respectively.  Junior Graham Wolfe had a great race, finishing sixth overall.  Senior, Andrew Kollitz, finished strong, rounding out the NA top five with an 11th place finish.  Helping to displace opposing teams' runners was Connor Foody (15th) with a strong finishing kick and Danny Robles who held on strong at the end (25th).  All seven NA finishers received accolades for their outstanding top 25 performances.
The defending state champions faced some stiff competition on Saturday.  Despite some impressive individual performances, the Lady Tigers were beaten decisively by section rival Seneca Valley.  The Tigers were second overall with 102 points (SV won with a solid 58 points).  Leading the way for the girls was senior, Keeley Misutka, with a fast 18:47, good enough for fourth place.  Having an outstanding race was junior, Maura Mlecko, with a ninth-place overall finish.  Sophomore, Lexi Sundgren, ran tough and placed 19th.  Senior, Mazzie Standish helped contribute with a 32nd place, followed by junior, Rachel Hockenberry, in 43rd.  Junior, Samantha Waldo, and freshman, Maia Getz, both ran well to round out the top 7 Tigers.
Both teams will face off against Hampton and Pine Richland on Tuesday for a section meet.