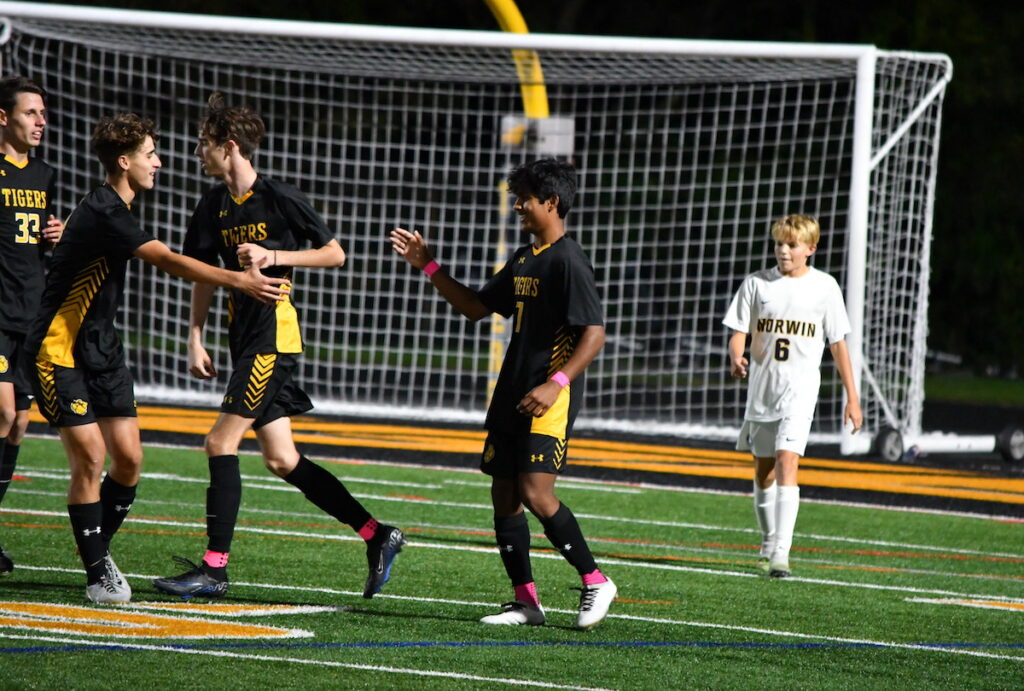 NA Caps Regular Season With 3-1 Victory Over Norwin
The playoff-bound North Allegheny boys' soccer team wrapped up the regular season on Monday night with a 3-1 non-section win over Norwin at Newman Stadium.
North Allegheny opened the scoring in the 35th minute when junior Will Love tallied a marker to give the Tigers a 1-0 lead. Norwin senior Ian Natale tied the game at 1-1, but a hand ball on the Knights in the 70th minute swung the pendulum back toward the Tigers. Awarded a penalty kick because of the hand ball, junior Nathan Katari cashed in to give NA a 2-1 lead. Junior Zach Nash scored one more for the home team to finish off a 3-1 victory for the Tigers.
Senior goalie Dante Accamando made three saves to earn the win. North Allegheny led Norwin in the shots on goal category, 10-4.
North Allegheny concludes the regular season with a 14-1-3 record. Norwin, who has also qualified for the playoffs, has a 12-5-1 overall mark. Both teams will await the announcement of the WPIAL playoff pairings on Wednesday.