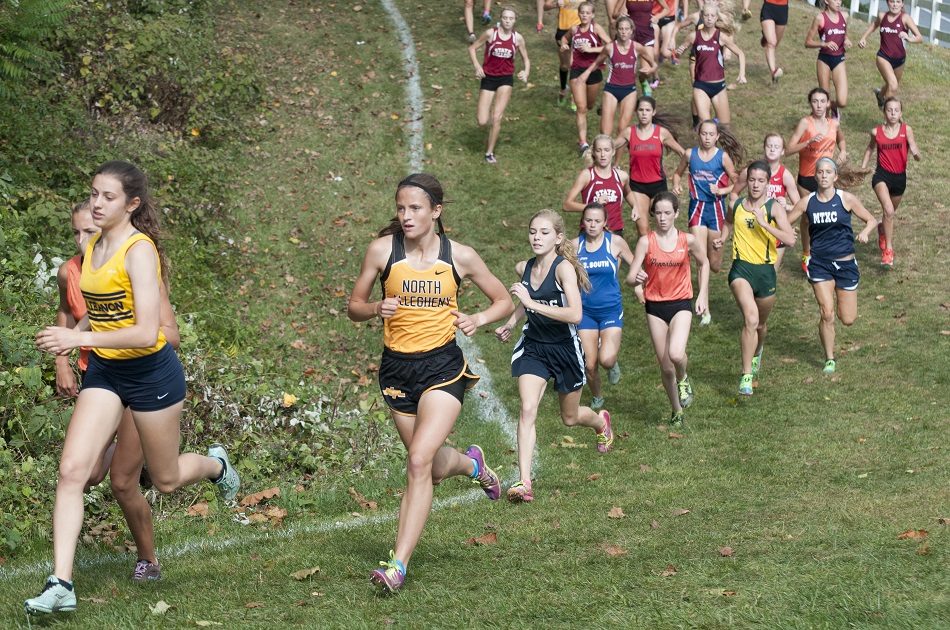 NA Cross Country Opens In Triumph
The North Allegheny Girls' Cross Country team hosted Villa Maria on Tuesday, September 2.  The team came away victorious in a close battle, winning by six points, 25-31.  Setting a grueling pace for the Lady Tigers was junior Madeleine Davison.  Rounding out the top five were Clara Savchik, Maddie Steiner, Erin Keelan, and Katie Franze.
The Boys' team hosted Erie Cathedral Prep.  It was a dominant performance for the defending WPIAL champs.  Led by seniors Hunter Wharrey, Matt McGoey, and Scott Seel, the Tigers took the top seven spots in the race, scoring a perfect 15 points.  Rounding out the top seven were Jake Stupak, Marc Migliozzi, Kenny Midgley, and T. J. Robinson.