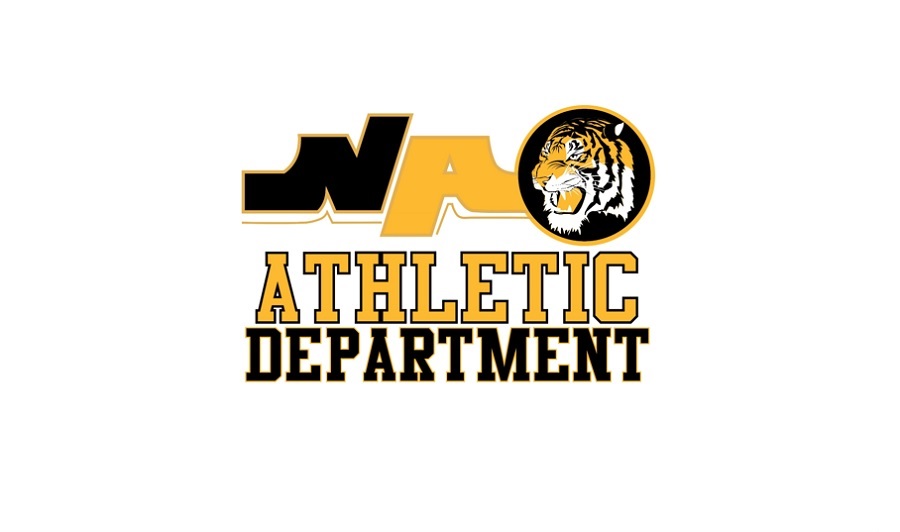 NA Cross Country Rolls To Victory In Erie
by Cross Country Contributor
The North Allegheny cross country team traveled north to Frontier Park in Erie to race against Erie Cathedral Prep and Villa Maria Academy.  It was a warm afternoon and the Tigers' first experience on the new Frontier Park 5k course. Both teams showed speed and depth, claiming victory in dominant fashion.
The NA Girls won the season opener against Villa with an impressive score of 19-42.  The Lady Tigers grabbed eight out of the top ten places and were led by freshman phenom and overall race winner, Wren Kucler.  Her twin sister, Robin Kucler, was only nine seconds back in second place. Sophomore sensation, Eva Kynaston, had a great race in third. She was followed by two girls from Villa Maria.  Freshman Sydney Kuder ran an excellent race almost catching Villa's second runner, finishing sixth.  Senior Maura Mlecko ran strong rounding out the Tigers' top five-point scorers. Freshman Camille Swirsding ran very well in her first varsity meet placing 6th for NA and 8th overall.  Senior Rachel Hockenberry helped by displacing three of the Victors' top scorers and rounding out NA's top seven.
The NA Boys team handled Cathedral Prep well posting a dominant 18-45 score and taking 19 out of the top 20 spots.  Pacing the Tigers was freshman standout Jack Bertram, who took first overall. Not far behind Bertram was senior Scott Nalepa, running a great race.  Prep's number one runner slipped in for third overall and was followed by a stampede of Tigers. Running strong to take fourth overall was junior Gregory Kossut, and right behind him was sophomore Michael Gauntner. Seniors Ryan Podnar, Danny Robles and Caleb Schall were next in the shoot to round out the top seven. Showing strong depth, the Tigers only had 29 seconds between their first and seventh runner.
Both cross country teams will take their 1-0 records to White Oak Park this Saturday to take on some of the best competition in the tri-state area for the Red, White and Blue Invitational.