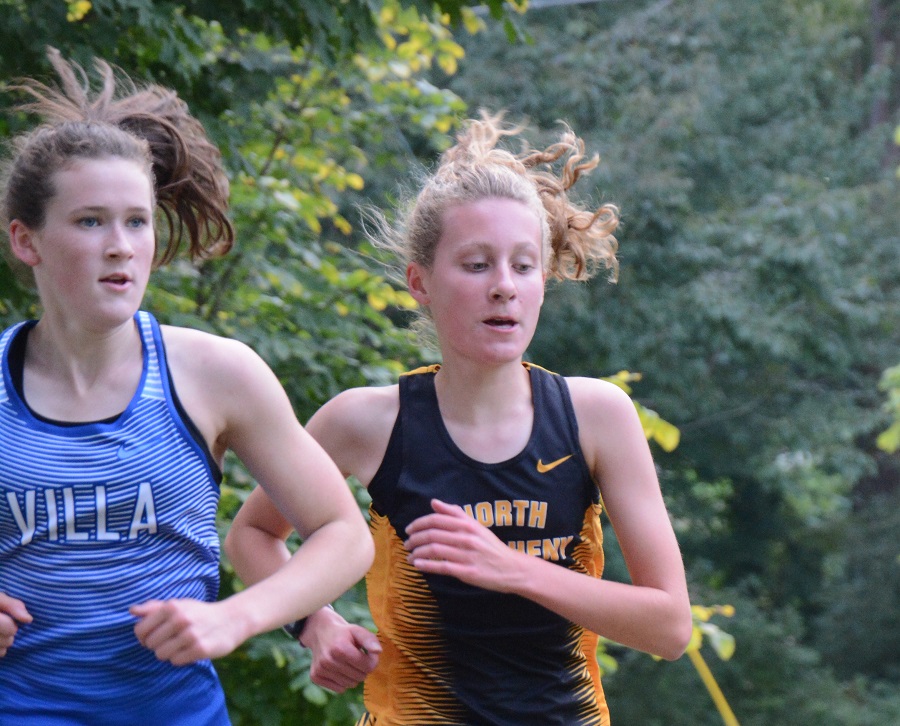 NA Cross Country Starts New Season Strong
The North Allegheny girls and boys cross country teams started off the season on a good note, claiming victories against Villa Maria Academy and Erie Cathedral Prep.
The girls' team took the first two spots in the race with Clara Savchik winning the race and sophomore sensation Hannah Lindgren placing second. Both Ally Christy (junior) and Jenna Mlecko (sophomore) took the sixth and seventh spots, respectively.  Rounding out the point scorers for the Lady Tigers with a breakout race was freshman phenom Keeley Misutka (9th overall). The Tigers had a strong second half of the race, beating the VMA Victors, 25-30.
The boys' team dominated the ECP Ramblers taking 7 out of the top 8 spots. Pacing the tigers was sophomore Dan McGoey.  McGoey was followed, in order, by Cam Phillips (senior), TJ Robinson (senior), Luke Turkovich (junior), Ethan James (junior), and Stephen Nalepa (sophomore). Freshman Andrew Kollitz (8th overall) rounded out the scoring for win.
NAXC will look to build on the strong start to the season at the Red White and Blue Invitational this Saturday at Pittsburgh's Schenley Park.