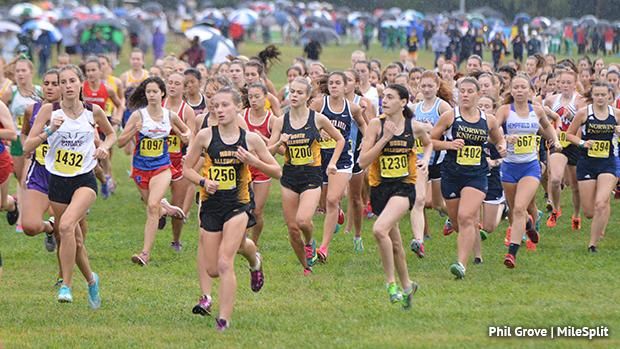 NA dominates Mars at home opener
The North Allegheny cross country team had its first home section meet of the season at the North Park course. Leading the Lady Tigers was once again junior star, Hannah Lindgren. Keeley Misutka snatched second place with another strong finish. Mars top runner placed third overall and then NA followed with the next nine spots. Rachel Hockenberry was fourth overall and Caroline Daggett placed fifth in the race.  First time scorers on the season were freshmen Samantha Waldo (6th), sophomore Mazzie Standish (7th) and junior Jenna Mlecko (8th). The girls defeated the Mars Area Planets with a score of 18-45.
In the later race, the boys were similarly dominant over Mars with a 19-44 victory.  Zach Kinne continued his unbeaten streak with an impressive race on the 3+ mile home course. Mars' top runner grabbed second place and then NA swarmed the finish line with the next seven places. Freshmen Scott Nalepa had an outstanding race, placing third overall followed by his brother Stephen Nalepa in fourth.  Ethan James, Kelso Fiedler, Graham Wolfe and Luke Turkovich all ran strong taking spots five through eight, respectively, and thus sealing the win for the Tigers.
Both teams improve to 2-0 (1-0 in the section) and will travel to Boardman, Ohio for their next meet on Saturday at the Spartan Invitational.
(Photo courtesy of MileSplit.com.)