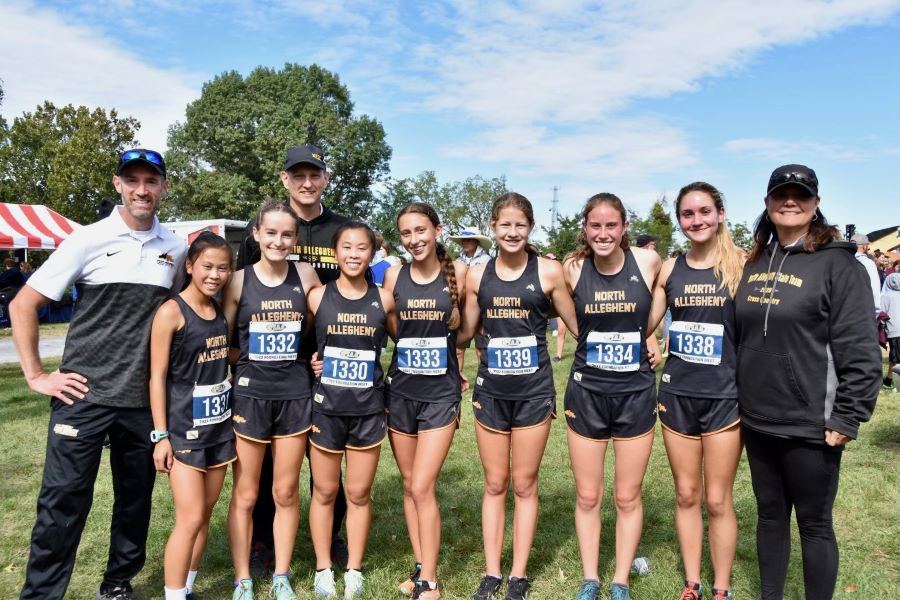 NA Dominates PIAA Foundation Meeet
by Cross Country Contributor
The PA No. 1-ranked North Allegheny cross country teams traveled to Hershey for the annual PIAA Foundation Meet (run on the state championship Parkview Course). The 5k course, though challenging, was in immaculate condition and the weather was great for distance running. Both teams defended their ranking status by claiming very decisive victories.
The NA Girls won the team championship (36 teams) with only 54 points, defeating the runner up team by an incredible 72 points. NA Girls had five runners in the top 20. Leading the Lady Tigers on their path to victory was sophomore sensation Wren Kucler who had an outstanding race, finishing in third overall. Junior Eva Kynaston paced herself well, moving up into ninth place by the end of the race. Sophomore Robin Kucler was third for the champs with a stellar performance (12th overall). Junior Erin McGoey also had excellent race plan execution, grabbing 14th overall. Senior standout Grace Rowley was awesome on the day, placing 19th. The top five Lady Tigers were all under 20 minutes on the very challenging hilly 5k course. Sophomore Camille Swirsding followed up her great Tuesday race with another solid performance, finishing 27th. Sophomore Kendall Lucas was the final scoring Tiger in the AAA varsity race. She was fantastic in 34th, displacing scorers from all other 35 teams.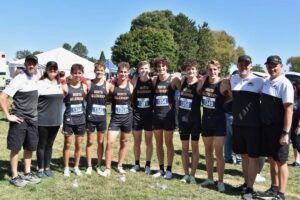 The NA Boys were every bit as dominate as the girls, winning with only 63 points out of the 34 AAA teams (the runner up was 79 points back). Like the girls' team, the top five boys were lights out with all five running under 17 minutes on the tough course. Sophomore standout Jack Bertram was incredible, leading the Tigers with a third-place finish. Senior Gregory Kossuth was an absolute stud, finishing in ninth place. Not far behind Kossuth, was fellow senior Jackson Pajak with a perfectly executed race plan (13th overall). Next across the line were juniors Michael Gauntner and James Behrend who both kicked hard to finish a strong race, finishing 20th and 22nd respectively.  Senior Joey Rempe had a very good race, placing sixth for NA and 28th overall. Senior Vincent Rotunno followed his race plan, passing many runners in the middle part of the race. Rotunno was 36th overall and finished ahead of every other teams' fourth runner.
Complete results for all races can be found at: http://runhigh.com/2022RESULTS/R092422DA.html