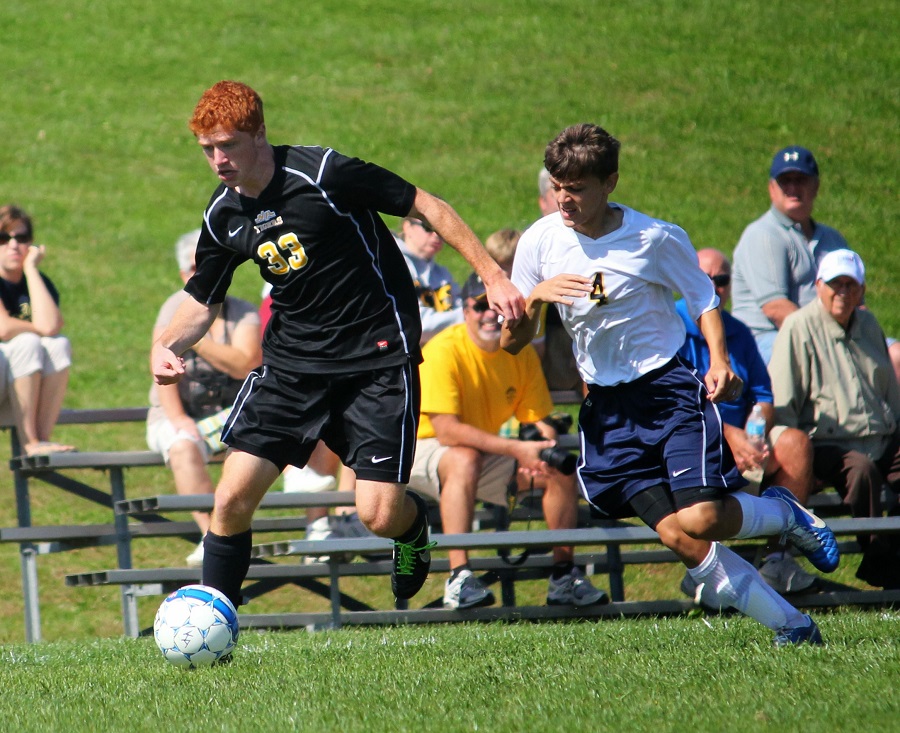 NA Edges Kiski In Playoff Rematch
by Boys Soccer Contributor
NA Boys Soccer travelled to Kiski to take on the Cavaliers in a non-section match on Saturday. On a sun drenched fall afternoon, the Tigers came away with a 1-0 victory.
During the first half, NA controlled most of the action and had a number of opportunities on Kiski's side of the field, but could not initially convert. In the sixth minute, senior Sean Dickerson just missed on a header off corner from senior Nick Jewell. Two minutes later, senior Alex Dorazio had a run, and shot high over the goal. The pressure continued as senior Peter Tobias had a strong run and played a through ball to junior Sam Conti whose strong shot was stopped by the Kiski goalie.
Finally, in the 27th minute, Jewell played a through ball into the box, and junior Bobby Upton and sophomore Michael Peters were both in position to score, but the ball went off a Kiski defender into the goal to put NA up 1-0. Just before halftime, Dickerson added another goal off a header, sent in on great corner from junior Steve Binnig.
The second half continued back and forth play with NA controlling most of the action. Senior Duncan Riding had a couple of solid shots early on, but was thwarted by the Kiski goalie. NA's defense was very solid, with junior goalie Austin Taskey playing a good second half. Also, senior Derek Schwartz and junior Adam Maloney played very solid defense throughout the second half.
NA returns to section play this week, with games at Butler on Tuesday and home with Hampton on Thursday.