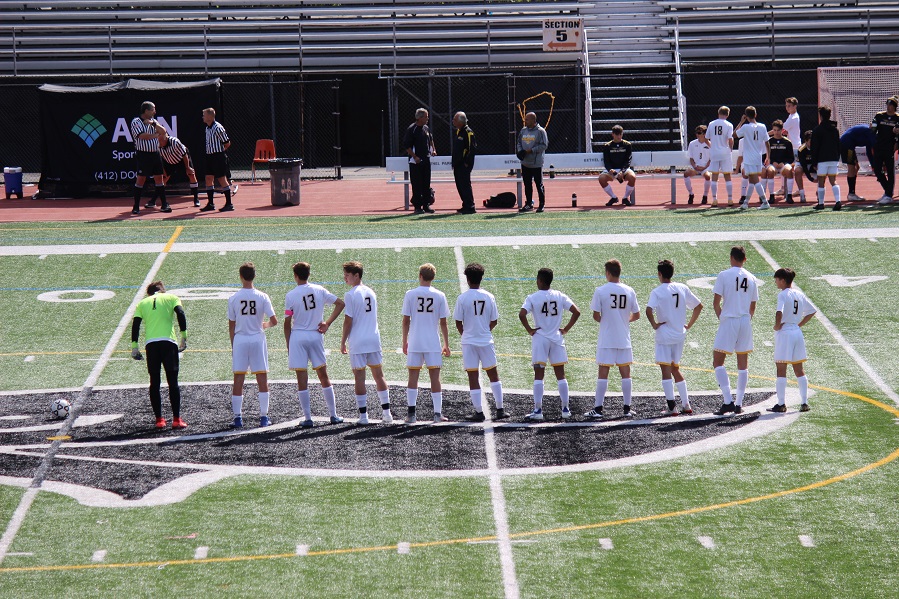 NA Falls To Bethel Park, 2-1
The NA boys' soccer team traveled south on Saturday afternoon for a non-conference match up against the Bethel Park Black Hawks.  With NA owning a clear majority of possession time, shots and corner kicks, the Tigers did not own the scoreboard, being edged out 2-1.
North Allegheny struck first when senior midfielder Sam Maldia slid a sweet pass to Evan Anderson in tight who slid it past the Hawk goalkeeper for a 1-0 advantage.  The lead was short lived, however, when at 21:27 remaining a strong Bethel shot deflected off a Tiger defender and found its way past the NA goalie knotting the game at one apiece.
Wholesale player changes occurred as the second half began.  Again, the Tigers found themselves with a significant majority in time of possession and quality scoring chances, however none were able to be finished. At 26:56 remaining, Hawks forward Tyler Kovak broke the tie with a nice header goal that found its into the net which ended up being the lone goal in the 2nd half, giving Bethel Park a 2-1 win.
North Allegheny falls to 8-6-1 overall on the season. The Tigers return to action on Tuesday against Shaler for their final home game of the season.