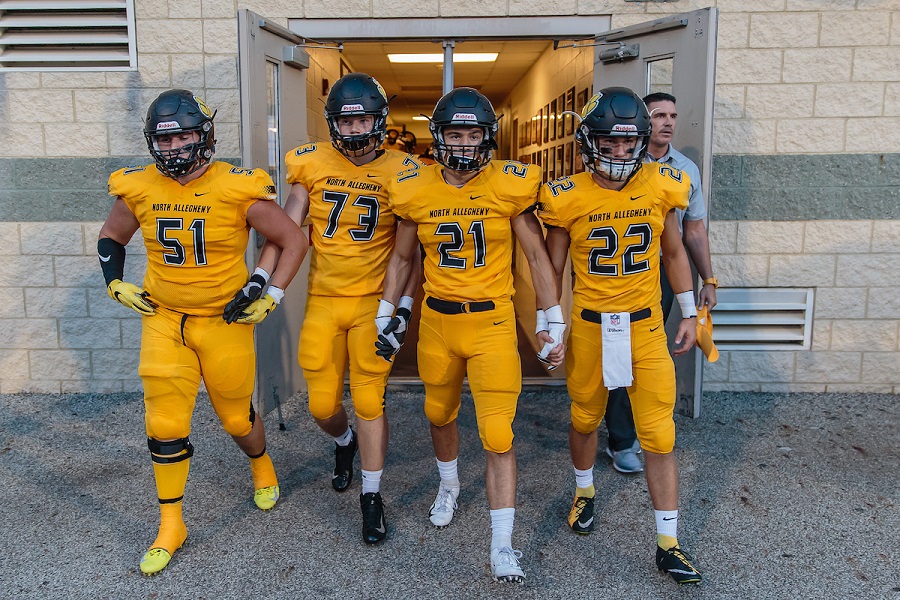 NA Hosts Central Catholic In Class 6A Showdown
It's an early-season showdown tonight in Class 6A at Newman Stadium as the second-ranked North Allegheny Tigers (2-0) play host to the third-ranked Central Catholic Vikings (2-0). The Tigers are coming off a 56-14 rout at Norwin last week. Meanwhile, the Vikings earned a hard-fought 20-14 win against Seneca Valley.
A perennial power in the WPIAL's largest classification, Central Catholic has appeared in five consecutive WPIAL championship games, winning three titles in 2013, 2015 and 2016. The Vikings recipe for success is the same as in years past, boasting a strong rushing attack and hard-nosed defense. Some of the top members of the 2018 squad include cornerback Dominic Dodson, safety Gavin Thomson and linebacker Brian Dallas who all have Division I college offers.  The Vikings are led by 14th-year head coach Terry Totten.
North Allegheny used an outstanding performance from the defense and special teams to spark a blowout win over the Norwin Knights last week. Senior quarterback Gunnar Fisher was the Wright Automotive Player of the Game with 92 yards rushing and two touchdowns. Senior linebacker Dante Caputo racked up four tackles, a sack and a tide-turning blocked punt.
Central Catholic owns a three-game winning streak against North Allegheny, including a 14-7 win last season. The Tigers last victory against the Vikings came in week three of the 2015 season with a 24-17 triumph at home. Riley Trueman's 28-yard touchdown run with 35 seconds remaining allowed NA to prevail.
Tonight's game between North Allegheny and Central Catholic kicks off at 7:30 p.m. The game will be broadcast live via the internet on the North Allegheny Sports Network with the pregame show starting at 7:10 p.m. To listen to tonight's broadcast, click here.