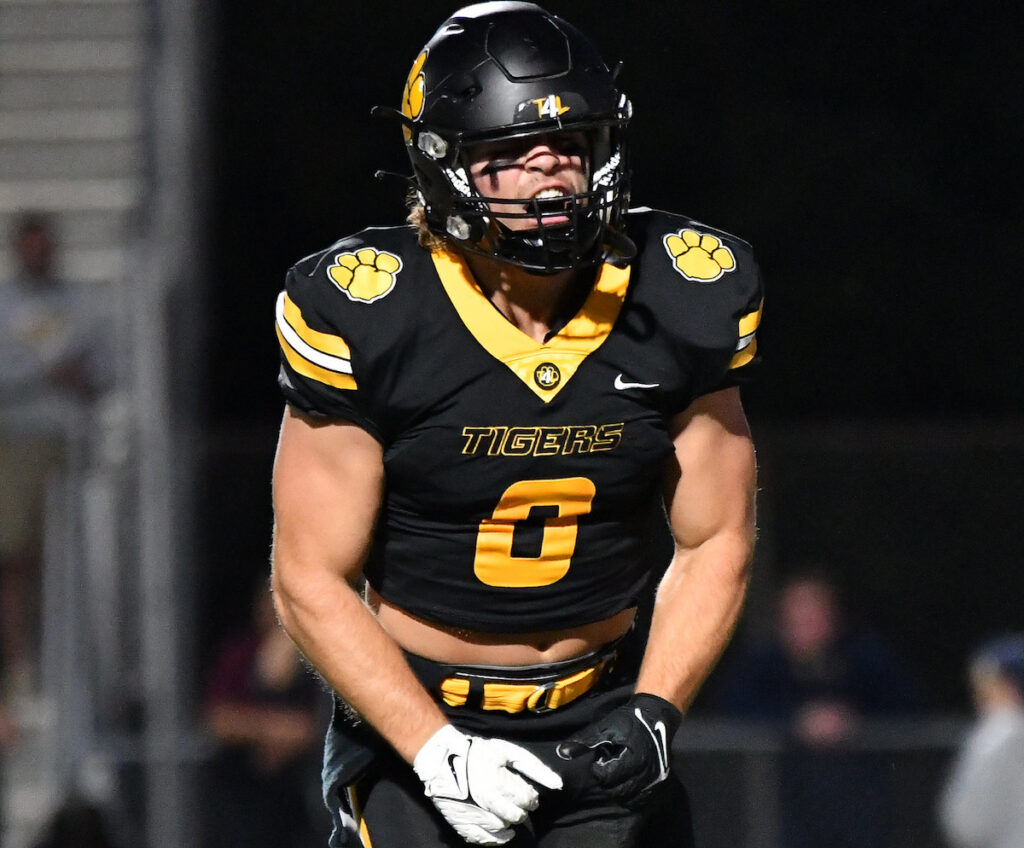 NA Hosts Pine-Richland In Battle Of Champions On Homecoming Night
It will be a battle of champions on Homecoming Night at Newman Stadium as the North Allegheny Tigers (4-1) play host to the Pine-Richland Rams (3-2) in a non-conference matchup tonight. North Allegheny, the reigning WPIAL champions in Class 6A, will face off against the reigning PIAA champions in Class 5A, Pine-Richland.
The Tigers are looking to bounce back from their first loss of the season last week to Central Catholic, 50-22, after going 4-0 to begin the season. Junior receiver James Donaldson was one of the bright spots for NA last week, hauling in six passes for 74 yards. Senior Tyree Alualu rushed for 78 yards and a touchdown, to go along with 11 tackles on defense. Junior linebacker Liam Flaherty led the team in tackles with 17 stops.
After a 1-2 start to the season, Pine-Richland has won two straight games, including a 50-0 Northeast Conference win against Fox Chapel. The Rams are hoping for a repeat of last season when the team got off to a 1-3 start before rattling off 12 consecutive victories en route to a PIAA crown. The beginning of the Pine-Richland winning streak came at the expense of North Allegheny with a 28-17 win over the Tigers in Gibsonia.
There are several holdovers from last year's title team, including senior running back Ethan Pillar, who rushed for 1,309 yards and 16 touchdowns last season. Pillar remains a key cog on offense with 535 yards and seven rushing touchdowns this season. Pine-Richland's headliner is two-way lineman Ryan Cory. The University of Wisconsin commit stands at 6-4, 285 pounds and was a first-team All-Northeast Conference selection by the Big 56 last season.
North Allegheny rekindled its rivalry with Pine-Richland last season, after a three-year hiatus. However, the Tigers haven't fared well against the Rams, having lost seven of the last nine games against their neighborhood rival. North Allegheny's last win against PR came in the regular season finale in 2018, resulting in a 27-7 victory at Newman Stadium. Ben Maenza rushed for 141 yards and a touchdown, while Cade Hoke led the charge for NA on defense with 10 tackles and two sacks.
Kickoff for tonight's game North Allegheny and Pine-Richland is set for 7:30 p.m. at Newman Stadium. The game will be broadcast live by the North Allegheny Sports Network with the pregame show beginning at 7:10 p.m. To listen to tonight's broadcast, click here.