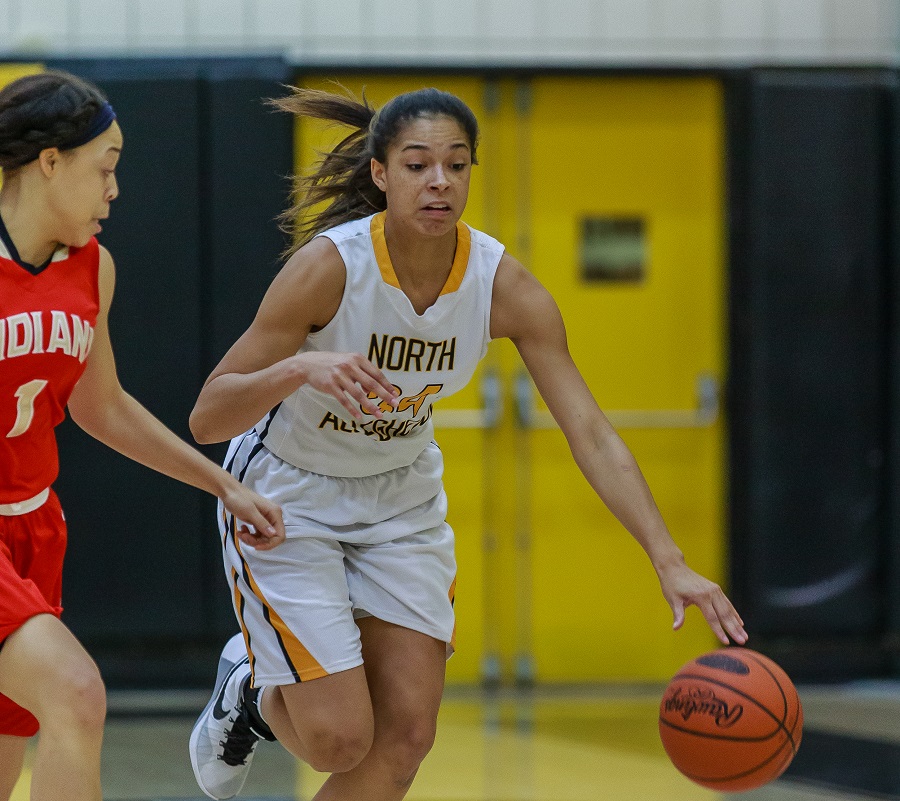 NA Rallies To Beat Pueblo South At KSA Disney Tournament
The North Allegheny girls' basketball team improved to 4-0 on the season with a 53-41 victory over Pueblo South (Colorado) at the KSA Disney Tournament in Orlando, Florida on Thursday afternoon. The Tigers rallied from a 31-22 deficit in the second half for the win. Senior Hailey Zeise, a Stony Brook University Recruit, led the way with 16 points, 10 of which came in the third quarter.
The Tigers will face West Chester Henderson this afternoon at 1:00 p.m.