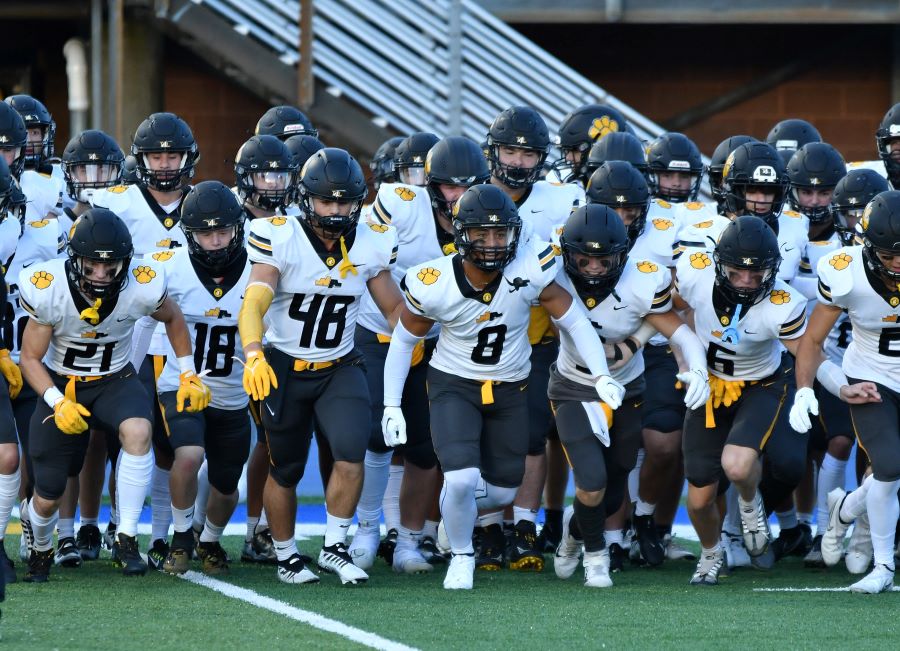 NA Ready To Renew Rivalry With Pine-Richland Tonight
The undefeated North Allegheny Tigers (5-0) are set to renew their rivalry with the Pine-Richland Rams (2-3) tonight in a non-conference contest in Gibsonia. The Tigers, the top-ranked team in Class 6A, will face their neighborhood rival for the first time since 2019.
The Tigers are coming off a hard-fought victory in Tri-County Five Conference play with a 7-3 triumph against Central Catholic last week. Junior quarterback Logan Kushner scored the game's only touchdown with a 7-yard touchdown run with 6:41 remaining in the game and senior running back Andrew Gavlik rushed for a career-high 153 yards. The NA defense permitted only 196 total yards and accounted for a critical fourth quarter stop in the waning minutes to preserve the four-point win. Through the season's first five games, North Allegheny has not allowed a touchdown in the first or fourth quarters of any game. In the first period, NA has outscored opponents, 55-2. In the final stanza, the Tigers have outscored foes, 42-0, meaning the Tigers have started fast and finished strong in 2022.
North Allegheny hopes to do more of the same against a Pine-Richland team that earned a 61-14 win last week in Class 5A's Northeast Conference. Junior running back Ethan Pillar rushed for 100 yards and three touchdowns in the victory over the Foxes.
The Rams have endured some injuries on offense this season, including junior quarterback Kanan Huffman, who is likely to sit out with an injury again tonight. The top athlete on offense is senior running back Ryan Palmieri, who leads the Rams with 459 yards rushing and four touchdowns. A jack of all trades, Palmieri has played quarterback in the "Wildcat Formation" in recent weeks and was a first-team all-conference defensive back in 2021. Paving the way for Palmieri and the PR offense is linemen Ryan Cory and Jacob Beam. Cory is a second-team all-conference pick from a season ago and is receiving offers from Power 5 conference schools. Beam was also a second-team selection last season and has drawn college interest as well. Cory and Beam will play on both sides of the ball and are bolstered on defense by senior linebacker Max Heckert, who has offers from MAC conference schools.
Pine-Richland is coached by Dr. Jon LeDonne, who is in his first year as head coach of the Rams. LeDonne coached at Penn Hills for the past five seasons and led the Indians to a WPIAL and PIAA championship in 2018. In his five seasons at Penn Hills, LeDonne boasted a coaching record of 46-13.
The North Allegheny and Pine-Richland rivalry was dormant in recent years due to reclassification in 2020. Tonight's non-conference battle is the first time these teams have met since Pine-Richland defeated North Allegheny, 49-14, in the WPIAL Class 6A semifinals. The Rams have won six of the last eight meetings with the Tigers.
Kickoff for tonight's game is slated for 7:06 p.m. at Pine-Richland High School. As always, the contest will be broadcast live by the North Allegheny Sports Network with the pregame show getting underway at 6:45 p.m. The pregame show includes an interview with Tigers head coach Art Walker. To listen to tonight's game, click here.