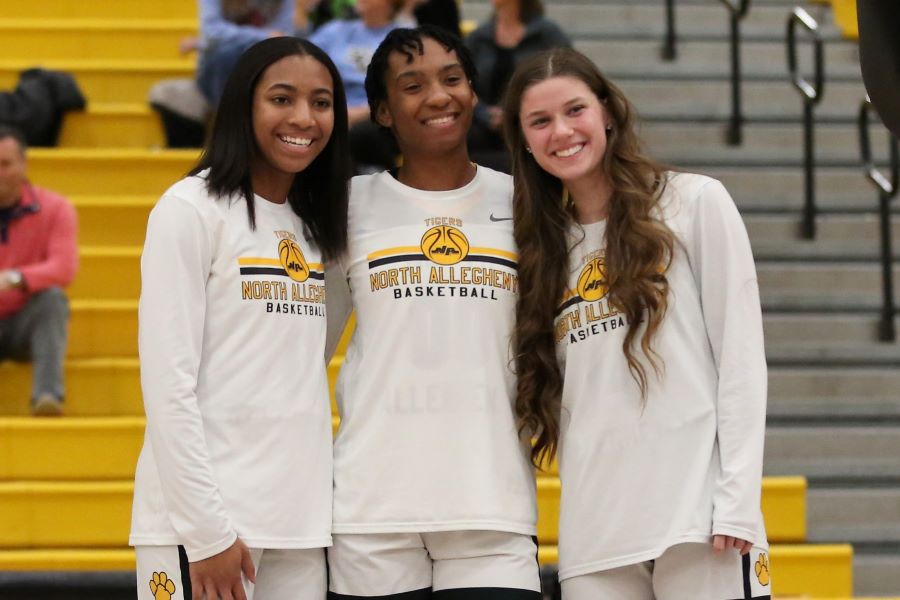 NA Seniors Participating In Post-Season All-Star Games
North Allegheny seniors Cam Phillips, Eva Prenatt and Jasmine Timmerson will participate in postseason all-star games this weekend. Phillips and Prenatt will take part in the 21st FwF "Sportsmanship I" All-Star Basketball Game at Keystone High School in Knox, PA. North Allegheny head coach Spencer Stefko will also be a coach at the event, which is an all-star game between District 9 and 10 athletes vs. District 7 (WPIAL). The game tips off at 1 pm on Saturday, April 1.
Meanwhile, Timmerson has been selected to play in the 2023 WHO'S NXT? All-American Game on Friday, Mar. 31 in Dallas, TX, during the NCAA Division I Women's Final Four. Timmerson will participate in both High School All-American games at the Paul Quinn Gymnasium in Dallas at 1:30 pm and 3:00 pm.
Three three-player senior class amassed a record of 94-14 over the past four seasons with three WPIAL Class 6A championships and one PIAA championship in 2021.