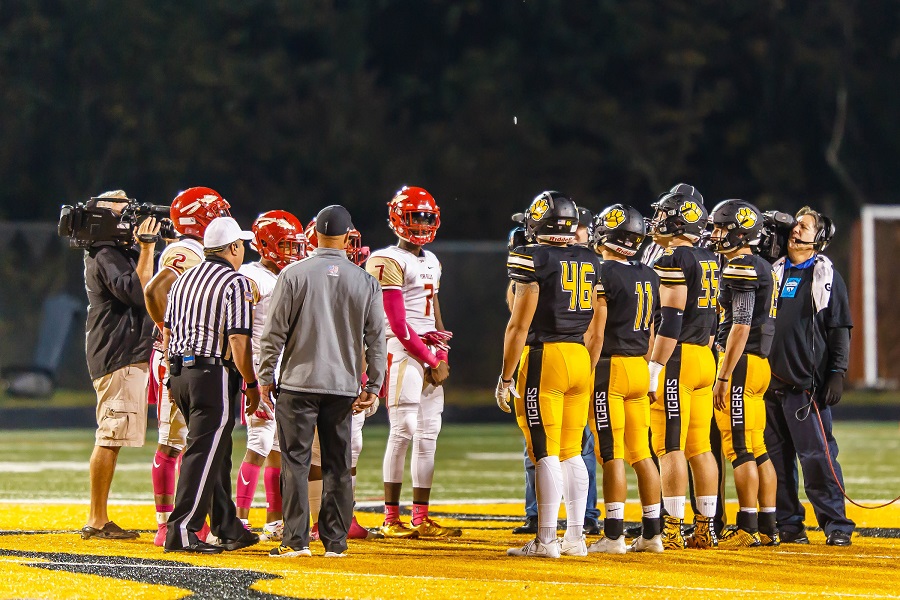 NA To Kickoff 2020 Season Against Penn Hills
The North Allegheny Tigers kickoff the 2020 season tonight with a non-conference clash with the Penn Hills Indians. The Tigers, members of Class 6A, are coming off a 10-2 season a year ago. After four straight appearances in the WPIAL semifinals, North Allegheny is hoping to return the title game this season for the first time since 2012.
Penn Hills, out of the Northeast Conference in Class 5A, are just two years removed from winning a WPIAL and PIAA title in 2018. The Indians have won 14 straight conference games and rolled to a conference title last season before being upended in the WPIAL quarterfinals by McKeesport, 35-20.
While both teams have high aspirations this season, the two teams will have some questions marks, especially on offense. North Allegheny will need to replace its leading passer, rusher and receiver from the 2019 campaign. NA will likely lean on BYU commit Nate Hoke at running back and Division I recruit Khalil Dinkins at receiver. Hoke and Dinkins also form a tenacious duo at linebacker and will help anchor the NA defense as well.
Similar to North Allegheny, Penn Hills has some holes to fill at quarterback and running back with the graduation of Eddie McKissick and Germar Howard, respectively. However, there are a bevy of talented players ready to step up this season, including Akron commit Noel Roach, who is one of five all-conference players on defense for the Indians. Roach led the team with six interceptions last season is expected to be a top target at wide receiver.
North Allegheny is led by head coach Art Walker Jr., who boasts a career record of 207-60 and has won five WPIAL championships. Three of those WPIAL crowns have come at NA, along with two PIAA titles with the Tigers in 2010 and 2012.
Penn Hills is coached by Dr. Jon LeDonne, who has a racked up a record of 34-6 since taking over the Indians program in 2017. He led Penn Hills to a perfect 16-0 record and a PIAA crown in 2018.
Kickoff for tonight's game is slated for 7:30 p.m. The contest will be video streamed live on the North Allegheny athletics website and can be viewed by clicking here.