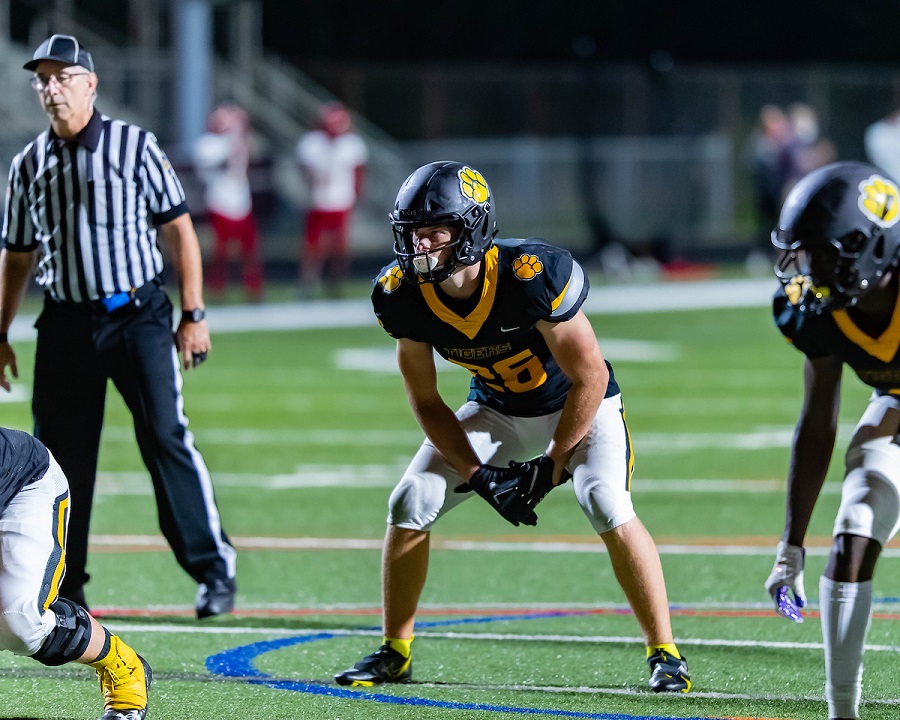 NA To Meet Norwin Tonight In Road Conference Matchup
The top-ranked North Allegheny Tigers (3-0) will try to extend their three-game winning streak with a visit to Westmoreland County to take on the Norwin Knights (1-3).
North Allegheny is coming off a 14-11 win against the Mt. Lebanon Blue Devils last Friday night. In the victory, senior quarterback Greg Phillips tossed a third-quarter touchdown pass to tight Sean Metcalf and senior Mason Kress hit paydirt on a 33-yard reverse in the fourth quarter that proved to be the winning score. Also aiding in the victory was senior Khalil Dinkins, who rushed for 45 yards on 10 carries, including an important fourth down conversion during NA's first scoring drive.
After dropping three straight games to start the season, Norwin snapped its losing skid with a 28-12 win against Baldwin last week. Senior quarterback Nick Fleming spearheaded the victory for the Knights, passing for 206 yards and two touchdowns and rushing for 35 more yards and another score. Fleming is in his first year as the starting QB, taking over for first-team All-Conference signal caller Jack Salopek, who is now a freshman at Western Michigan. Fleming is a strong-armed passer with a Division I scholarship for baseball. Next year, he will continue his career on the diamond at Mt. Saint Mary's University in the Northeast Conference.
Along with Fleming, other notable players to watch for tonight will be tight end and defensive end, Tanner Krevokuch, and senior lineman, Anthony Giansante. Krevokuch was the leading tackler for the Knights a season ago with 75 stops in 2019 and has an offer from Central Michigan University. Giansante is a Division I recruit with nine FCS offers. He recently decommitted from Western Kentucky.
The last time North Allegheny and Norwin met in 2019, the Tigers came away with a 42-0 triumph. The NA defense pillaged the Norwin pass pocket for eight sacks. The Tigers outgained the Knights, 433-102, and received a 100-yard rushing performance from running back Percise Colon.
Kickoff for tonight's game is slated for 7:00 p.m. at Norwin. The game will be broadcast live via the internet by the North Allegheny Sports Network, with the pregame show getting underway at 6:40 p.m. The pregame show includes an interview with head coach Art Walker. To listen to tonight's game, click here.