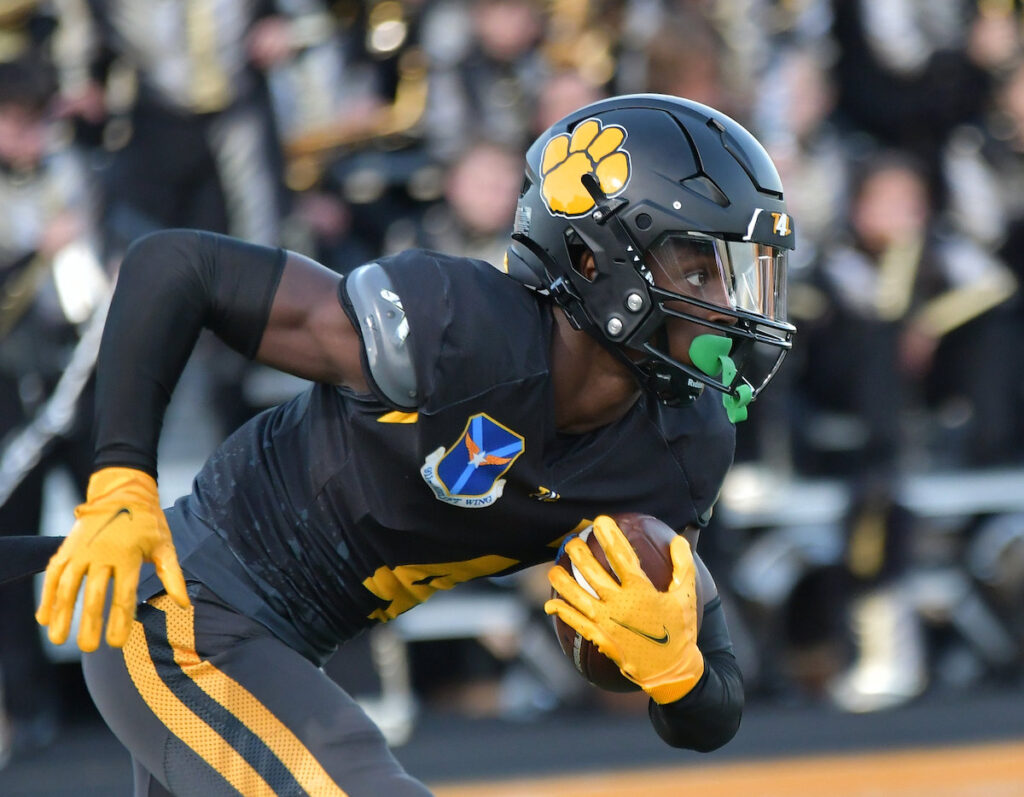 NA To Visit McDowell For First Time Since 2010
The North Allegheny Tigers (2-0) travel to Erie tonight to face off against a perennial District 10 power, the McDowell Trojans (1-1) in a non-conference clash at Gus Anderson Field. It will be the first road trip of the regular season for the Tigers and the first home game of the campaign for the Trojans.
The Tigers are coming off a 30-6 conference win last week against Canon-McMillan. Senior quarterback Logan Kushner led the charge by rushing for 172 yards and two touchdowns, while adding another 107 passing yards and one arial score. Junior Nicholas Humphries had a break out game on both sides of the ball, including a leaping 26-yard touchdown reception in the third quarter and four pass break ups at defensive back. The NA defense's streak of seven consecutive scoreless quarters was snapped in the fourth by Canon-McMillan, but the Big Macs produced only 148 total yards for the game. Senior defensive end Aidan Buggey produced two sacks and senior Khiryn Boyd logged his first interception of the year. University of Richmond commit, Daniel Sellers, recovered a fumble in the first quarter that set up the game's first touchdown.
McDowell, meanwhile, has stacked its non-conference slate with premier opponents in the first two weeks. Following a 49-28 loss at Walsh Jesuit (OH) in Week Zero, the Trojans bounced back last week with an impressive 52-20 victory against Barberton (OH). Junior quarterback Blayze Myers is in his first year as a starter but has played like a savvy veteran in the first two games, passing for eight touchdowns with just one interception. Junior tailback Stephon Porter is the leading rusher for McDowell with 141 yards and two touchdowns on the year. Senior running back Bobby Blue splits time evenly with Porter and has rushed for 82 yards and a score. The top receiver for the Trojans is the highly efficient Leo Whitaker, who has caught three passes for 97 yards and three touchdowns. The most notable college recruit on the McDowell roster is senior center, Cooper Cousins, who stands at 6-7 and 315 pounds. Cousins will play next season at Happy Valley for Penn State.
North Allegheny and McDowell will duel for the second consecutive season after having not faced each other in a decade prior. In last year's contest at Newman Stadium, the Tigers rallied from an 11-point deficit late in the third quarter for a 29-18 win. Kushner accounted for four touchdowns, throwing for 202 yards and three scores, while adding another rushing touchdown. The key play came the fourth quarter when Ian Zahorchak delivered a sack and forced fumble that was recovered by Buggey. On the very next play, Boyd hauled in a screen pass and took it 74 yards for a touchdown with 8:29 left in the game to give NA a 22-18 lead. The Boyd touchdown proved to be the game-winning score.
Tonight's game will mark the first time since Sept. 24, 2010, that North Allegheny will play at McDowell. On their way to a WPIAL and PIAA championship in 2010, the Tigers defeated a tough Trojans squad, 21-10. Running back Alex Papson rushed for 275 yards and quarterback Mike Buchert tossed a 30-yard touchdown pass to Dan Slivka in the win. McDowell running back Greg Garmon gave the Trojans a brief 10-7 lead in the third quarter with a 44-yard touchdown run. Garmon navigated his way to 95 yards in the game and finished his high school career with 2,859 rushing yards and 27 touchdowns. In 2010, Papson rushed for 2,482 yards and 32 touchdowns before his season ended with an injury in the WPIAL championship game. His single-season yardage and touchdown total remains the most of any running back at North Allegheny in the Art Walker era.
Kickoff for tonight's game is slated for 7:00 p.m. at Gus Anderson Field. The game will be broadcast live via the internet on the North Allegheny Sports Network with the pregame show getting underway at 6:40 p.m. To listen to tonight's game, click here.