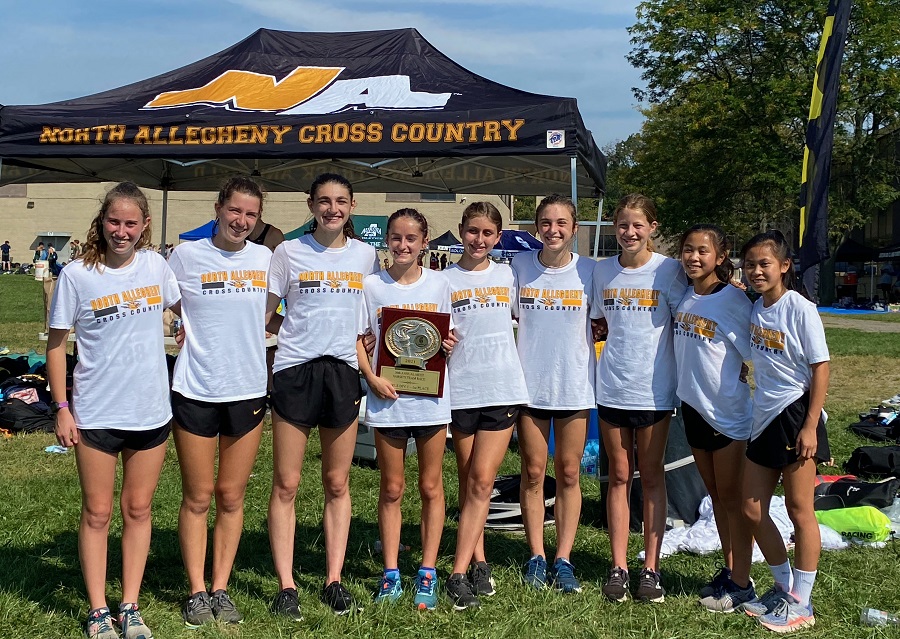 NA Wins Spartan Invitational
The North Allegheny cross country teams traveled to Ohio on Saturday for the Boardman Spartan XC Invitational.  Both teams ran away with gold against some of the best competition in the region.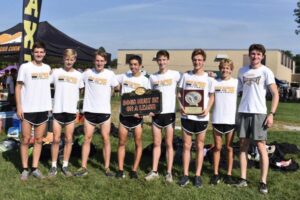 The large school boys' race was the first of the day and the Tigers set the tone with some spectacular performances. The Tigers left no doubt who was the best team of the day, besting second place Ohio powerhouse St. Ignatius by 51 points.  Freshman Jack Bertram once again paced the unbeaten Tigers with a sixth-place overall finish (Top 5 were all seniors).  Three seniors stepped up big taking the next three spots for North Allegheny. Scott Nalepa finished in 14th, Ryan Podnar was 22nd and Graham Wolfe was 29th. Not too far behind Graham was sophomore stallion, Michael Gauntner (34th) and junior standout Gregory Kossuth (37th).  Senior Caleb Schall ran fast to round out the top 7 in 50th place. The boys took 1st place out 45 schools.
The NA girls team continued their unbeaten streak winning the Spartan invitational with 72 total points. It was a tight race between West Virginia powerhouse Morgantown (75 points) and Ohio powerhouse Shaker Heights (85 points).  Freshman superstar Wren Kucler led the Tigers once again as the top Pennsylvanian, placing third overall.  Sophomore sensation Eva Kynaston had a nice race in sixth place and freshman Robin Kucler was not far behind with an outstanding eighth place finish. Senior Maura Mlecko (21st), showed poise and determination, making a decisive move in the last half mile to push the tigers into the lead.  Freshmen phenom Camille Swirsding was fantastic with a 34th place finish.  Senior Rachel Hockenberry and junior Maia Getz both had excellent races, finishing 37th and 42nd, respectively.  The girls defeated all 38 schools in the race.
Results to all races at the Spartan Invitational can be found here: https://www.baumspage.com/cc/ccevent.php?peventid=81&table=C
NAXC will host section opponents, Pine Richland and Hampton, on Tuesday at the North Park course.