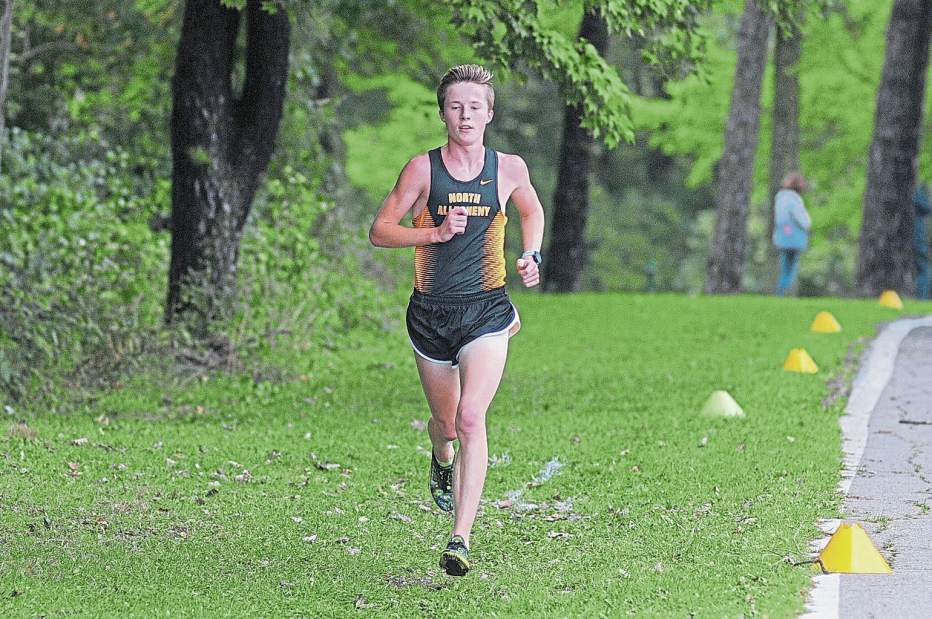 NAXC beats Pine Richland and Hampton in home section meet
Racing at the North Park Course, both NA squads had convincing victories against section rivals Pine Richland and Hampton. The NA Boys and Girls teams both improve to 4-0 on the season.
On the boys' side, Zach Kinne dominated the race setting a new course record. Ethan James got second overall with a strong finish. Stephen Nalepa, Drew Kollitz, Luke Turkovich, Kelso Fiedler and Connor Foody rounded out the top seven scorers for the Tigers. The NA Boys beat Hampton, 21-40, and Pine Richland, 16-47.
The Lady Tigers were great again with an almost perfect score over the Hampton Talbots, 15-49, and a, 21-38, victory over Pine-Richland.  Hannah Lindgren and Keeley Misutka once again paved the way for the Tigers, taking first and second place, respectively.  Rachel Hockenberry and Maura Mlecko ran a great race, taking fourth and sixth overall.  Caroline Daggett, Jenna Mlecko and Emily Thompson rounded out the top seven for the Lady Tigers.
The Tigers will travel to Hershey, PA this Saturday to compete at the PIAA Foundation Invitational.
(Photo courtesy of Trib Live HSSN.)