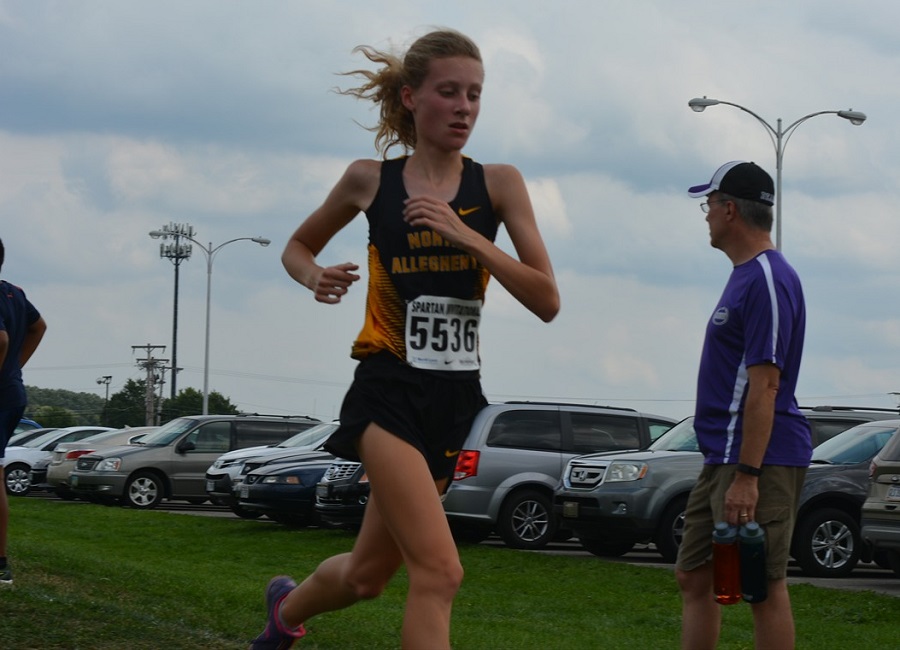 NAXC Girls Claim Section Championship
The North Allegheny cross country teams finished up their dual meet season at Hartwood Acres on Tuesday. The NA Girls came away with victories against Hampton and Seneca Valley to wrap up the section title. The NA Boys beat Hampton, but fell to the Seneca Valley Raiders.
The top seven NA girls in the race were:
1) Clara Savchik
2) Hannah Lindgren
3) Ally Meehan
4) Kara Daggett
5) Jenna Mlecko
6) Abby Mensch
7) Selin Cetin
The top seven NA boys in the race were:
1) Bobby Lutz
2) Jacob Greco
3) Clark Smith
4) Cam Phillips
5) Mark Hartigan
6) T. J. Robinson
7) Luke Turkovich
The Tigers next race will be Tri-States at California University of Pennsylvania.