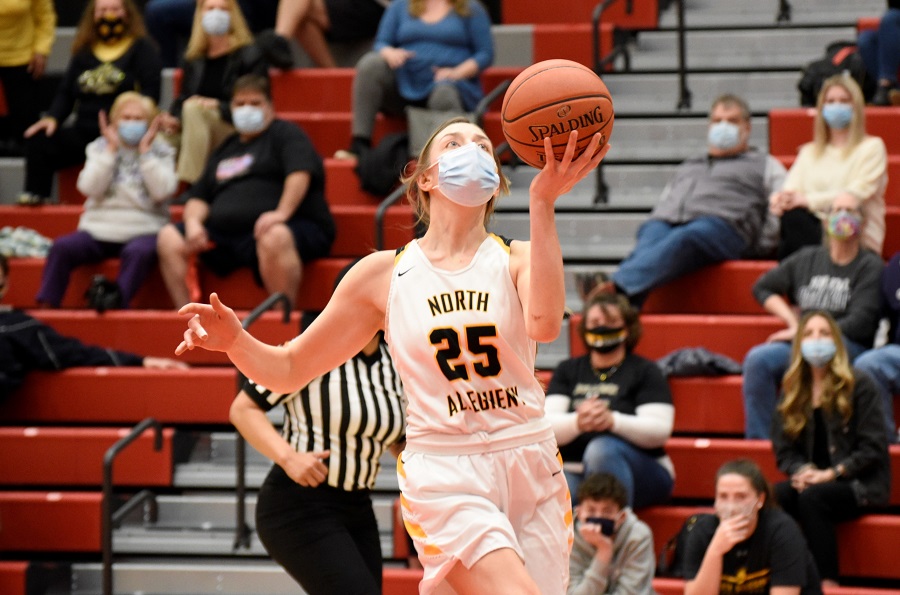 Paige Morningstar Named Post-Gazette's Female Athlete of the Year
North Allegheny graduating senior Paige Morningstar was named the Pittsburgh Post-Gazette's Female Athlete of the Year for the 2020-2021 school year on Sunday. Morningstar is the North Allegheny's second Female Athlete of the Year award winner from the Post-Gazette in the last three seasons. The other was Rachel Martindale (Akron University), who earned the honor in 2019.
Overall, Morningstar is the fifth North Allegheny athlete to receive this accolade from the PG, since the award's inception in 1979. Along with Morningstar and Martindale, North Allegheny's Paul Failla (QB and SS) won the Male Athlete of the Year in 1991 and NA wrestlers Ray Brinzer and Ty Moore shared the award in 1990.
To read the entire article on Paige Morningstar courtesy of Brad Everett and Pittsburgh Post-Gazette, click here.