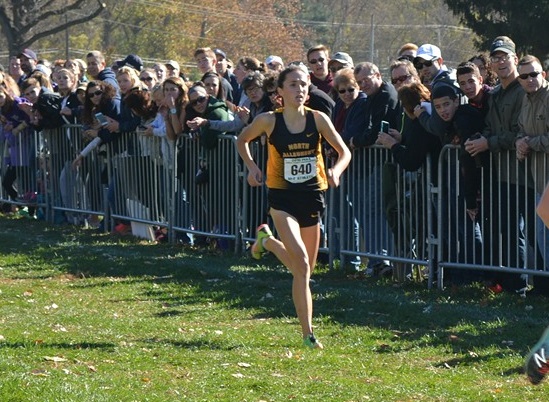 PIAA Silver For Clara Savchik At State Championships
Fresh off her WPIAL championship performance last week, junior Clara Savchik earned PIAA silver on Saturday at the state championships in Hershey. Savchik checked in with a time of 17:46, just two seconds behind Aislinn Devlin of Downingtown West who took first place. The Lady Tigers collectively earned an 11th place showing with a team scored of 247. The NA Boys claimed a sixth place finish with a team score of 213.
While Savchik paced the Lady Tigers to their 11th place finish, freshman Hannah Lindgren chipped in with a time of 19:53, good for a 26th place showing. Sophomore Ally Meehan (20:49), sophomore Ally Christy (21:02), junior Tess Wright (21:11), freshman Jenna Mlecko (21:14) and senior Kara Daggett (21:48) also competed for the Lady Tigers.
The NA Boys were paced by freshman Daniel McGoey who finished with a time of 16:53. Others competing for the Tigers included senior Jacob Greco (17:03), junior T.J. Robinson (17:11), senior Bobby Lutz (17:13), senior Clark Smith (17:15), senior Mark Hartigan (17:36) and junior Cam Phillips (17:39).
For a detailed look at the times from the PIAA championships, click here.