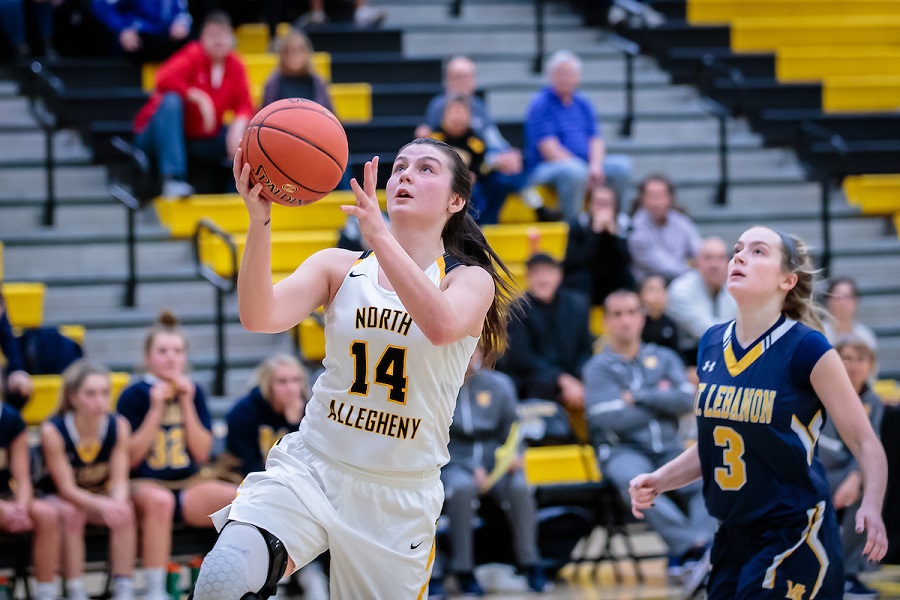 Rachel Martindale Selected To Trib 10, PG's Fab Five Team
North Allegheny senior Rachel Martindale received a pair of significant accolades over the weekend. The Akron University commit has been named to the Pittsburgh Post-Gazette's Fab Five and the Tribune Review's Trib 10 for the second straight season.
Martindale suffered a torn ACL during the WPIAL championship game last season, which sidelined her for the Tigers' final four run in the PIAA playoffs. The talented guard made her triumphant return to the court for the 2018-2019 season and helped NA to a 24-3 record, including a fourth straight appearance in the WPIAL championship game and PIAA playoffs.
Over the last four years, and with significant contributions from Martindale, the Tigers have won two WPIAL titles and amassed an exceptional record of 105-11. She averaged 13.7 points and 5.2 rebounds per game this past winter. Martindale totaled 1,373 points, 267 3-pointers, 270 assists and 205 steals in her North Allegheny career. She is also one of the top softball players in the WPIAL.