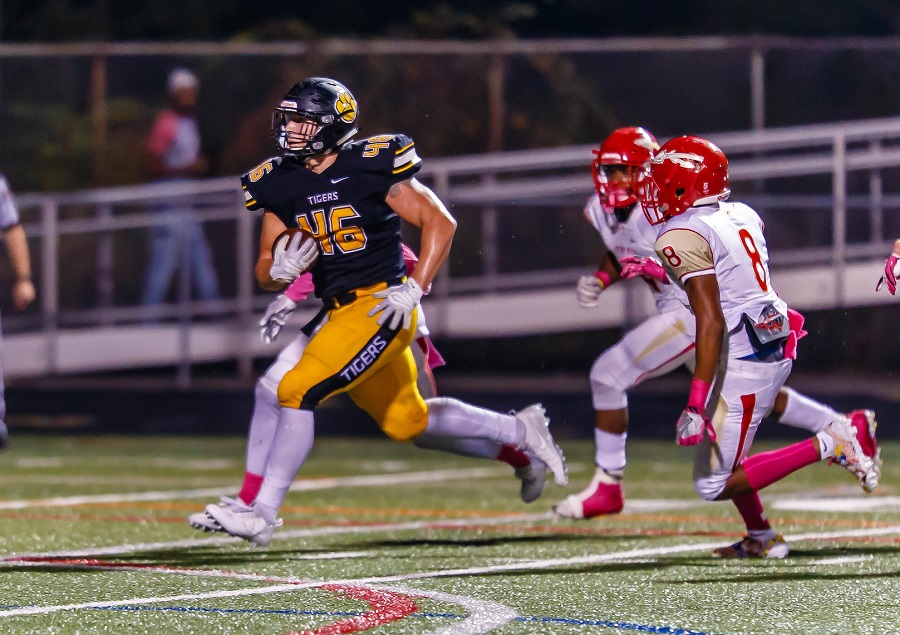 Ryan Langdon To Play In Annual East/West Game
North Allegheny senior and Indiana University of Pennsylvania commit, Ryan Langdon, will take part in the Pennsylvania Scholastic Football Coaches Association East/West Game on Sunday, May 6 at Mansion Park in Altoona, PA. The annual all-star event features some of the top high school football talent in Pennsylvania. Langdon will represent North Allegheny at this year's event. For more information, including rosters of the 2018 PSFCA East/West Game, click here.
Langdon had a stellar senior season for the Tigers at linebacker and fullback and received honorable mention recognition by the Big 56 Conference at running back. On offense, Langdon spent most of his time producing bone-tingling blocks but did tote the football 21 times for 153 yards and two touchdowns, while adding four receptions for 55 yards and two scores.
At linebacker, Langdon posted 46 tackles after making 63 stops the year before as a junior. He also was a 2018 team captain and scholar athlete.
Congratulations and best of luck to Ryan Langdon at the PSFCA East/West game.