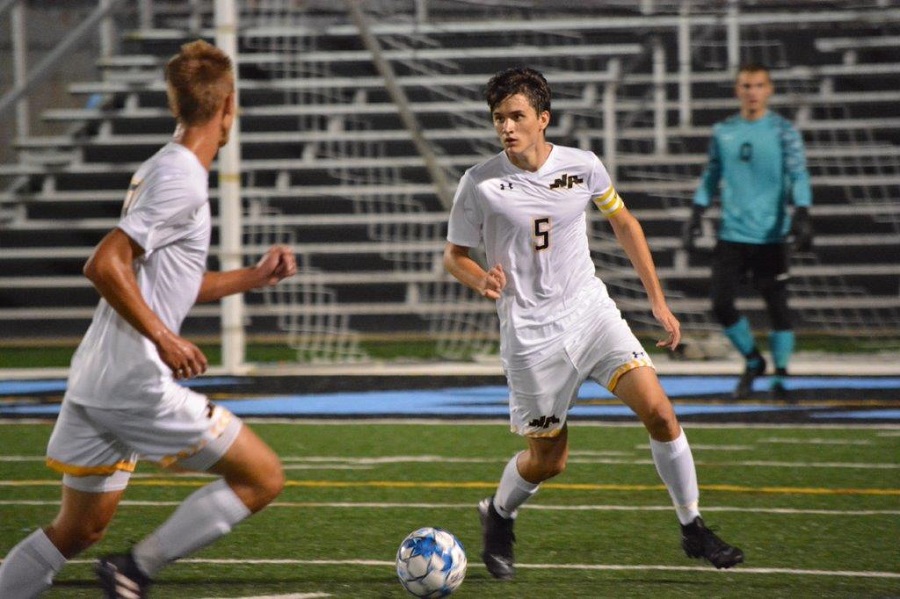 Six Tigers Named All-Section, Donovan Earns First-Team Laurels
After a ninth straight trip to the WPIAL playoffs this season, the North Allegheny boys' soccer team celebrated six players who were named to the Big 56 Conference all-section team for Section 1-AAAA.
Garnering first-team recognition was senior defenseman Brennan Donovan for his fantastic play on the back line.
Junior forward Will Cinker, senior midfielder Nick Bridges, junior midfielder Jonathan Ross, and senior goalie Devon Angermeier all received second-team laurels. Cinker was the team's leading scorer with seven goals, including a thrilling game-winner in overtime to beat Seneca Valley on Sept. 6 on the road. Bridges and Ross were constant sources of energy and produced three goals apiece. Angermeier's stalwart play in net provided the team with six shutouts on the season.
Senior defenseman Austin Smith received honorable mention recognition. Along with Donovan and Angermeier, Smith played a key role in keeping opponents off the scoreboard from his center back position. For a complete listing of all-section players, click here.
Congratulations to all of North Allegheny's all-section picks for the 2018 season.