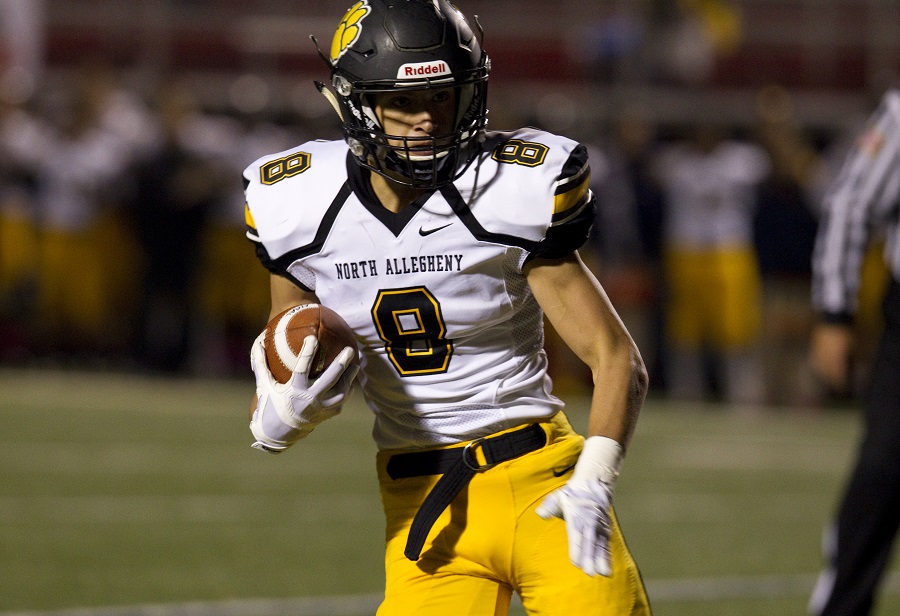 Six Tigers Named First-Team All-Conference, Art Walker Coach of the Year
The North Allegheny football team had 12 representatives on the 2015 All-Northern Eight Conference team, including six who were First Team selections. Four more Tigers were chosen as Honorable Mention picks and head coach Art Walker was named the Northern Eight Conference Coach of the Year. For a look at the entire list of conference first team selections, click here.
Earning First Team laurels were wide receiver Matt Sell, guard Nick Burks, center Charles Sanders, defensive lineman Vaughn Wallace, linebacker Francis Duggan and defensive back Riley Trueman.
Second Team members included tackle Ryan Jelinek, tight end Griffin Sestili, running back Michael Pope, multi-purpose back Ethan Maenza, linebacker Ijhad Bonner and kicker Seth Mancuso.
Honorable Mention selections were tackle Josh Lugg, guard Nick Vuono, linebacker Alex Mesaros and defensive back Niko Mermigas.
The 2015 Tigers were co-champions of the Quad North, reached the WPIAL quarterfinals and rounded out the season with a 9-2 record.