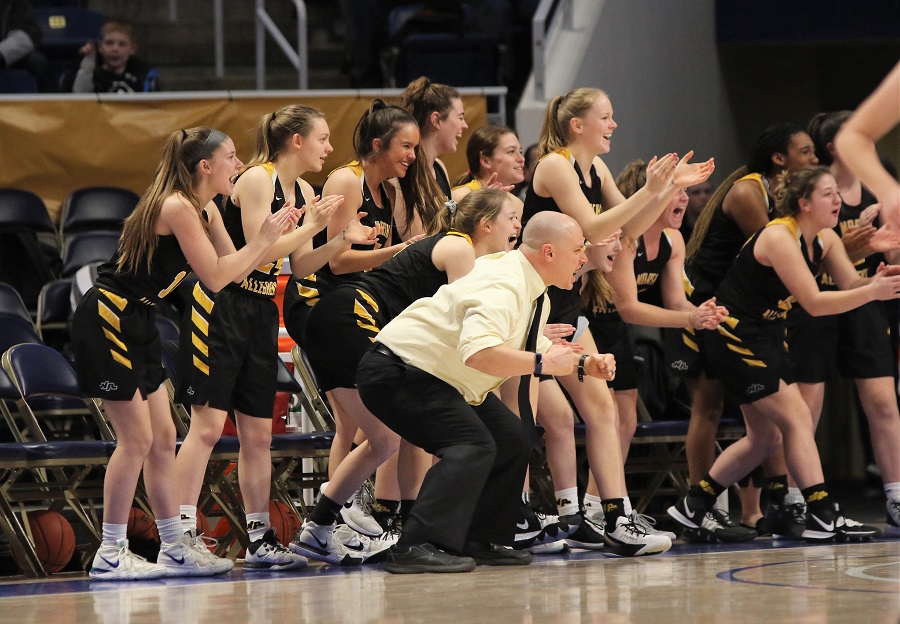 Spencer Stefko Tabbed Post-Gazette's Coach of the Year
North Allegheny head coach Spencer Stefko has been named the 2020 Pittsburgh Post-Gazette girls' basketball Coach of the Year. Stefko led the Tigers to a 24-3 record and a third WPIAL championship this season. Under his tutelage, the Tigers have played in five consecutive WPIAL titles games and reached the PIAA final in 2017.  NA had advanced to the PIAA quarterfinals this year before COVID-19 halted the season.
On Jan. 9, Stefko earned his 300th career coaching win during NA's 59-41 win at Butler. In 14 seasons, he has a career coaching record of 317-77. Stefko has led Chartiers Valley, Seton LaSalle and North Allegheny to a combined eight straight WPIAL title game appearances.
For the full article by the Pittsburgh Post-Gazette on coach Stefko's Coach of the Year recognition, click here.