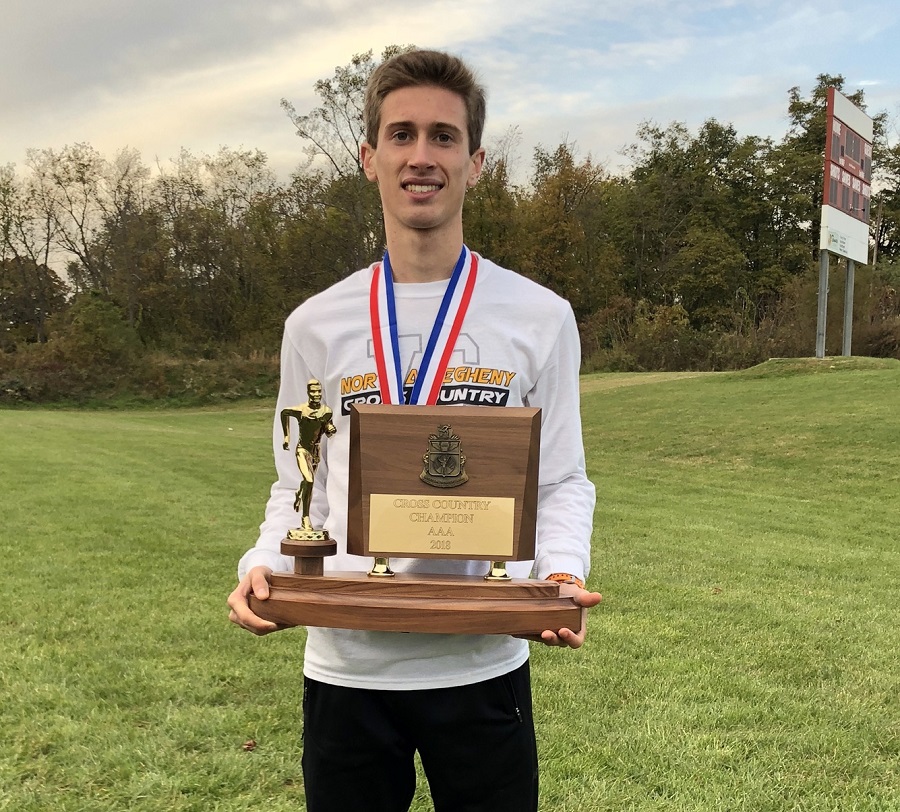 Student-Athlete Profile: Senior Dan McGoey
The younger brother of a WPIAL cross country and track and field champion, running at North Allegheny seemed like a natural fit for senior Dan McGoey. However, McGoey was considering soccer in middle school before signing up for coach John Neff's Summer Running Academy prior to seventh grade.
"I never really knew I enjoyed running for fun but that summer I had a good time. That's what got me interested."
Additionally, it didn't hurt matters that his older brother, Matt, was in the midst an outstanding career at North Allegheny. As a senior during the 2014-2015 school year, Matt McGoey won the WPIAL Class AAA Individual title in both cross country and track and field, helping the Tigers to WPIAL team titles as well. He continued his career at the University of Pittsburgh.
"(Matt's) been there for me throughout and anytime I need advice he's always the guy I go to. He's been a big influence, probably the biggest influence I've had on running and progressing forward through it."
Looking to make his own mark at North Allegheny, Dan McGoey excelled as a three-sport athlete during his varsity career in cross country, indoor track and field, and outdoor track and field. Among a long list of accomplishments, McGoey is a three-time PIAA medalist in cross country and a two-time PIAA medalist in track and field (3200m). He is also an all-state honoree in all three sports he competes in.
"It's very humbling to be named all state. With the amount of great talent in the state, it's very humbling to have that success in all three."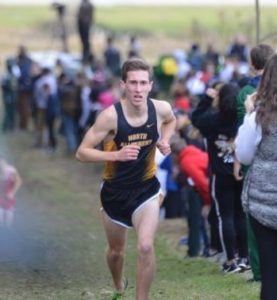 One of McGoey's most thrilling finishes came in the 2018 WPIAL cross country championship. Trailing teammate Zach Kinne and Mt. Lebanon's Patrick Anderson with about a mile to go, McGoey made his push to become a WPIAL champion.
"When I got to the top of the final hill, I got my second wind. I ended up passing (Kinne and Anderson) and finishing the race a bit ahead of everyone. Coming across the finish line and knowing I did the best I could individually and the best I could for my team, it was very rewarding."
Thanks in part to McGoey's effort, North Allegheny took home the 2018 WPIAL team title and followed that up with a PIAA crown a week later. Individually, McGoey finished in third place at the PIAA finals.
"We had a really strong team that year. Winning the WPIAL and winning states that year was a really good moment."
McGoey was also a valuable member in North Allegheny's 2018 WPIAL and PIAA championship in track and field, as well as the Tigers 2019 WPIAL title in cross country this past fall.
Next season, McGoey will take his talents to North Carolina State University where he will also compete in cross country, as well as indoor and outdoor track and field.
"The teams at N.C. State reminded me a lot of NA. They are very well-organized and they had a lot of success, and you felt a part of the team."
McGoey plans to major in Engineering at N.C. State.