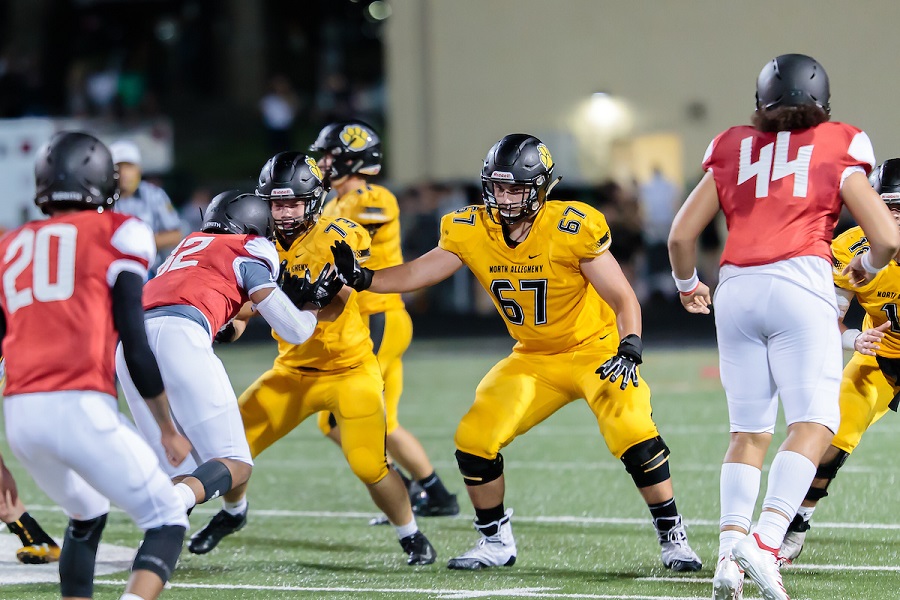 Student-Athlete Profile: Senior LT Jake Lugg
Senior offensive lineman Jake Lugg, North Allegheny's towering and imposing figure on the offensive line, wasn't allowed to play tackle football as a youngster. His parents initially introduced Lugg to flag football before permitting him to play the more physical variety of the game in middle school.
"In seventh grade…I tried out and made the team," said Lugg of how he got started on the gridiron. "I've been in love with the sport ever since."
Every opposing defensive lineman in the WPIAL surely wishes Lugg hadn't been allowed to play tackle football because he's been bowling over foes like ten pins from that point on. The 6'5", 285-pound bulldozer is considered one of the top prospects in Pennsylvania and has been a pillar at left tackle for the North Allegheny football team.
In December, Lugg signed his letter of intent to play college football at Harvard University.
"Not many universities can rival the academic rigor at Harvard. The coaches are amazing, the football program has a lot of tradition, the campus is close to Boston with a lot of opportunities there and the alumni network is awesome. There are so many reasons (why I chose Harvard)."
Next season, Lugg will join his older brother as a Division I offensive linemen. Josh, who also anchored the left tackle spot at North Allegheny, is currently a junior at the University of Notre Dame.
"(Josh) has given me a lot of tips, techniques and things to work on. He's been a huge help for me."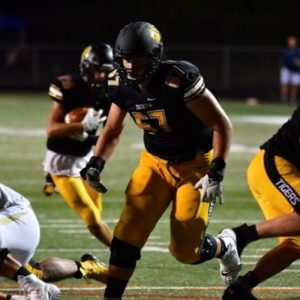 Over the last two seasons, Lugg has been a stalwart for a run-heavy North Allegheny offense that averaged 241 rushing yards per game and totaled 81 rushing touchdowns during that span. For Lugg, helping pave the way for North Allegheny's ground-and-pound attack has been a delight.
"I love the run game. Every play that's a run is so much fun to be able to maul people."
Coming from a football family, Lugg credits his older brother and father as being major influences on his career. His Dad, Eric, played football at Souderton High School on the eastern side of the state.
Along with his family, the North Allegheny coaching staff has also been essential to Lugg's success.
"Coach (Art) Walker and coach (Mike) Buchert have always been on my side. Coach Buchert especially has helped coach my game and made me a really great player under him. They're both really great coaches and they care about you as a player but most importantly as a person."
After being named the 2018 PA Preps Junior Offensive Lineman of the Year, Lugg continued his success as a senior. In 2019, Lugg earned all-conference honorable mention laurels from the Big 56 Conference. Looking back, the Harvard commit feels his game has improved considerably since his first year on NA's varsity roster.
"I've come a really long way. Coming in sophomore year at 220 pounds, there were a lot of big guys in front of me. Coach Buchert got on me a little bit, in a good way, and he really helped me develop. Now I'm a lot bigger and a lot more technical with my game."
In addition to football, Lugg is involved in the Concert Choir and the Honors Chamber Choir at North Allegheny. He also plays an electric and acoustic guitar, and a ukulele. Lugg plans to major in Economics. He's not decided yet on whether he'll bring his acoustic guitar with him to Harvard.