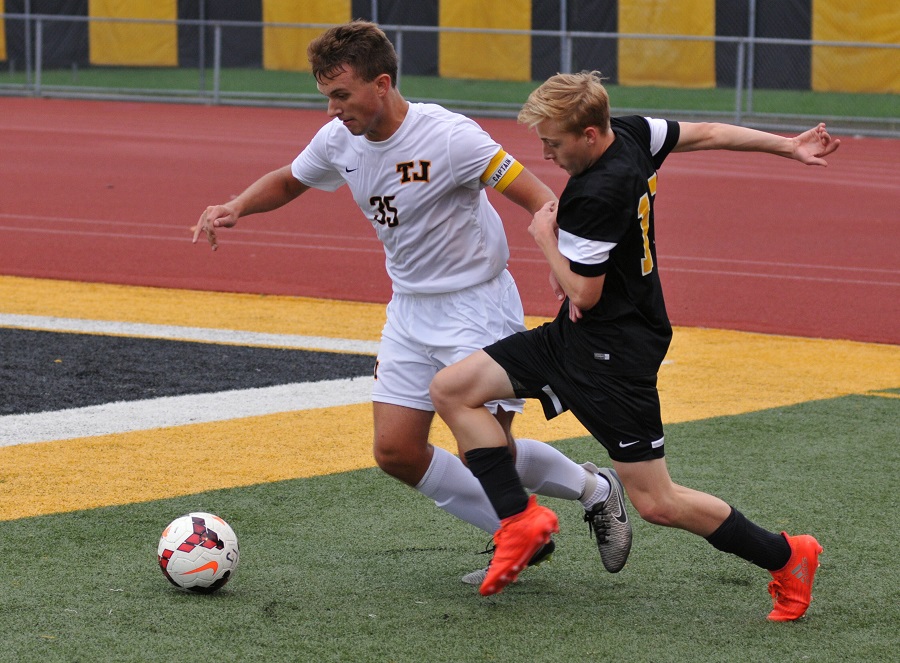 Thomas Jefferson Edges NA, 1-0
The North Allegheny Tigers suffered only their second loss of the season, 1-0, Saturday in a hard-fought non-section contest against the Thomas Jefferson Jaguars.  In the first half the Jaguars had the better of the chances, with keeper Grant Glorioso making a point-blank save to keep it 0-0, but the Jaguars finally capitalized on another opportunity to take a 1-0 halftime lead. The second-half was a different story as the Tiger offense asserted itself and kept pressure on the Jaguars throughout – even scoring what appeared to be the tying goal with 20 minutes left only to have the goal disallowed due to an offsides call.  The remainder of the game was more of the same as the Tigers kept the pressure on but unfortunately were unable to score.
The Tigers' Section record remains 5-1-3 with an overall record of 9-2-4.  The Tigers' next game is Tuesday evening at home vs North Hills in the last Section game of the year before the WPIAL playoffs begin.