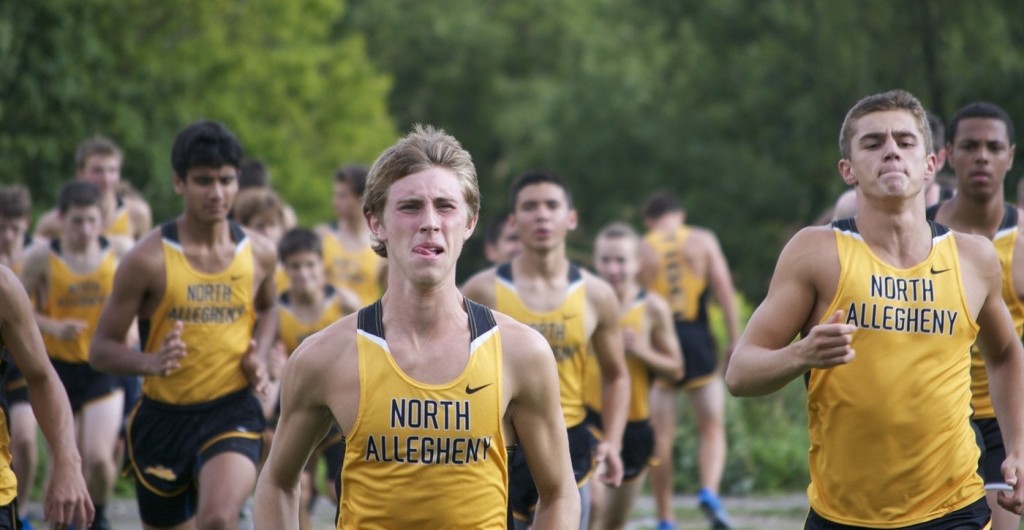 Tiger XC Seeks Section Crown After Sweeping Shaler/North Hills
The cross country teams travelled to Hartwood Acres for the second time this season to take on section rivals, Shaler and North Hills.
The girls' team defeated a strong North Hills squad 23-36 and took down the Shaler Titans with score of 19-44.  The top five runners were Madeleine Davison, Clara Savchik, Madissen Steiner, Kara Daggett, and Tess Wright.
In the closest dual meet of the year, the boys' team held off a great performance by North Hills, winning by a mere point (28-29).  The Tigers dominated Shaler, taking the top five spots (15-48).  The boys were able to capture the victory thanks to a top five composed of Hunter Wharrey, Scott Seel, Peter Savchik, Marc Migliozzi, and a late surging Jacob Stupak.
The cross country teams will have a home meet (at NAI) next Tuesday in hopes of clinching the section title against rivals Seneca Valley and Butler.  Come show your support!