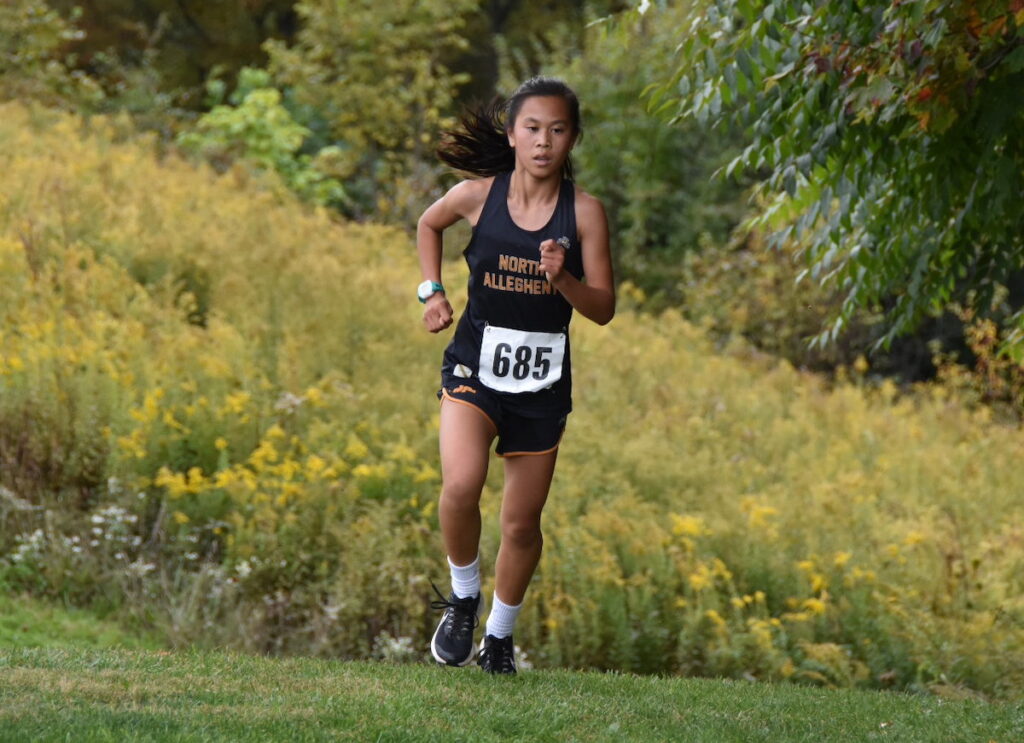 Tigers Capture Section Sweep Against Planets
The North Allegheny cross country team traveled to Adams Township for the first away section meet against the Mars Area Planets on Tuesday. It was the Tigers' first time running on the new 5k course. Both teams ran in the pouring rain, but that did not stop them from a landslide victory. Both the NA girls' and boys' teams shut out the Planets with a perfect score (15-50).
The Lady Tigers were able to take the top 12 spots in race and were paced by juniors Elizabeth Pizon and Kendall Lucas, who led the race from start to finish. Less than a second behind them was sophomore Mackenzie Winning with another fast finish. Senior Maia Getz had a strong performance to finish fourth overall. Sophomore Tess Pagnotto was right behind Getz with a strong finish to round out the top five scorers. Sophomore Elinor Handel was two seconds back with a great race. Sophomore Clara Sorby ran a good race to round out the top seven.
The NA boys' team was led by junior standout, Tyler Davis, who ran a great race start to finish in the wet conditions.  Seven seconds back was junior Jackson Beemer with a strong race to grab silver honors.  Junior Anant Palve followed up his performance from Red, White and Blue with a solid race to take third.  Senior Alex Mitterer was next up to place fourth overall.  Junior Greg Abel ran a good race to round out the top five scorers.  Sophomore standout Andrew Peigh ran a tough race to take sixth. Ten seconds behind Peigh was fellow sophomore Jack Curren, who ran a strong race to round out the top seven.
Tigers will be back in action this Saturday for the Spartan Invitational in Boardman, Ohio.