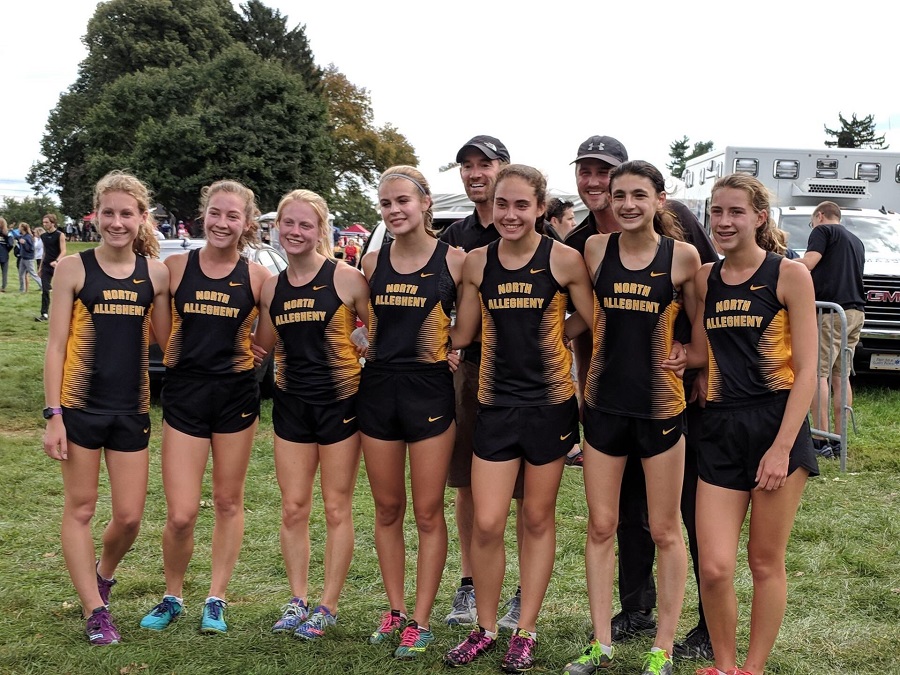 Tigers crowned champs at PIAA Foundation Meet
The North Allegheny cross country team traveled to Hershey for the annual PIAA Foundation Meet.  Both NA girls' and boys' teams claimed the title with an impressive day on the Parkview course.
The girls crushed the competition with a 46-point differential between them and the next best team. Racing against some of the top schools in the state, the Lady Tigers were the only team with four runners in the top 15.  Hannah Lindgren had her best performance of the season with a second-place overall finish. Keeley Misutka had a terrific race, grabbing 11th place.  Freshman phenom, Rachel Hockenberry, put together an incredible race with a 14th overall placing.  Caroline Daggett finished right behind Hockenberry with a gutsy performance.  Ally Christy was strong, finishing fifth for NA and 28th overall.  Jenna and Maura Mlecko rounded out the varsity seven, finishing 41st and 45th.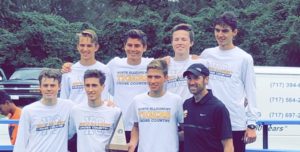 The boys ran tough, holding off Seneca Valley by a narrow three points.  Zach Kinne and Dan McGoey placed first and second and were the only two runners under 16 minutes on the hilly 5k course.  The rest of the Tigers finished in a strong pack (runners 3-7 were within 16 seconds of each other). Drew Kollitz was strong with a 23rd overall finish. Ethan James had a fast finish, placing 27th.  Stephen Nalepa, Connor Foody and Luke Turkovich rounded out the top seven.
The Tigers will face off against section opponents, Seneca Valley and North Hills this Tuesday at Seneca Valley.