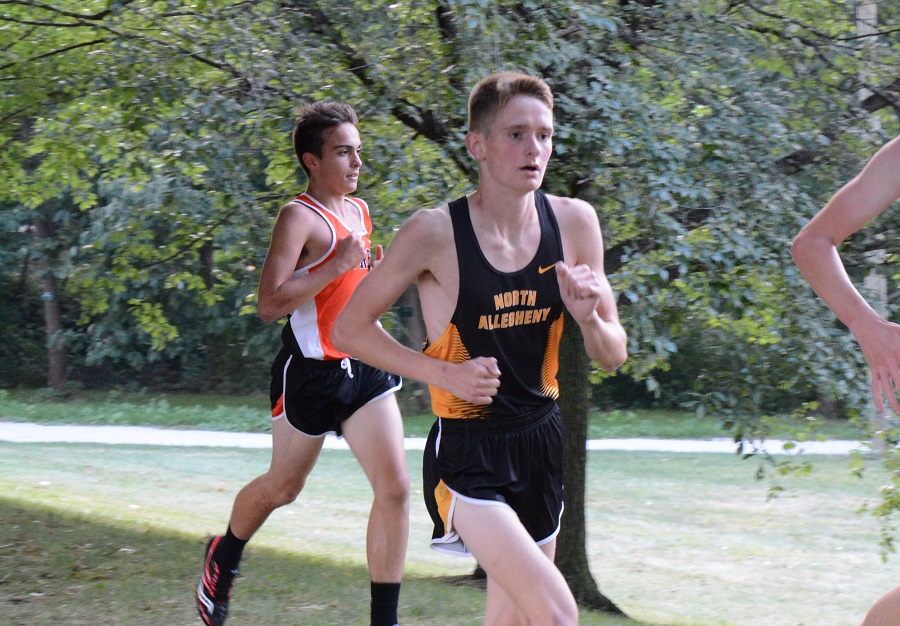 Tigers Earn Section Sweep Over Pine-Richland, Mars
NAXC ran well against Pine Richland and Mars Area on Tuesday for a pair of section wins. The girls defeated PR, 20-39, and Mars, 21-39. The boys defeated PR, 22-39, and Mars, 23-38.
Top NA finishers on the girls side (in order) were Hannah Lindgren, Ally Christy, Taylor Rechenmacher, Jenna Mlecko, Janet Wang, Keeley Misutka, and Tess Christensen.  On the boys side it was Ethan James, Cam Phillips, Dan McGoey, Stephen Nalepa, Kelso Fiedler, Luke Turkovich and Andrew Kollitz.
NAXC will host Seneca Valley and Hampton next Tuesday  to decide who will take the section title.