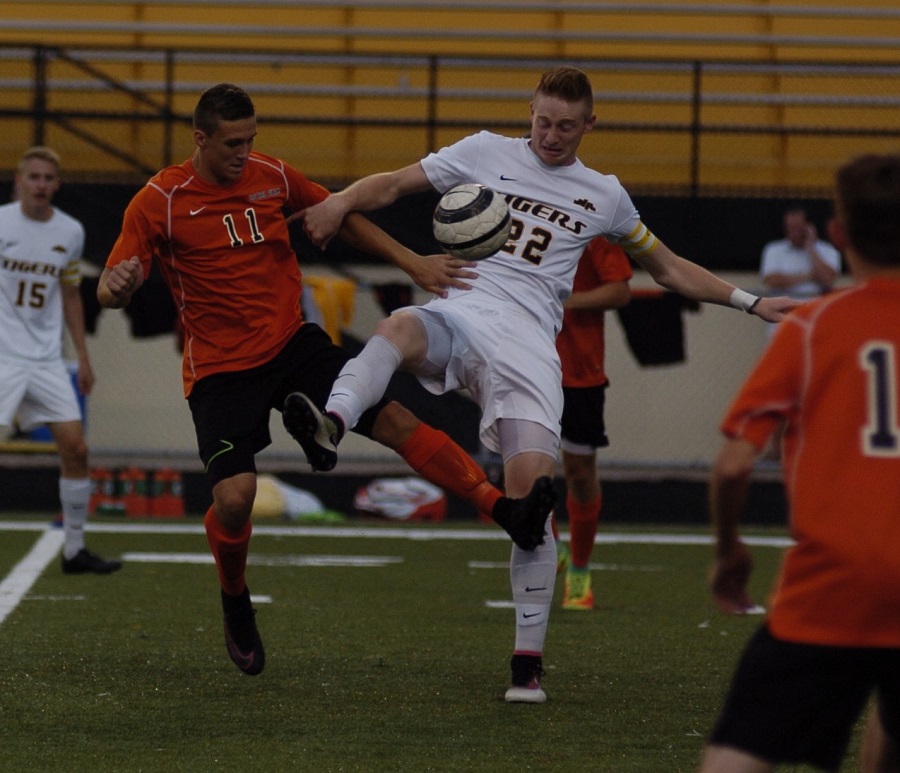 Tigers Edge Bethel Park, 1-0
by Dave Floyd
On the strength of a second-half goal by senior forward Will Brunner, North Allegheny eked out a 1-0 victory over Bethel Park on Tuesday evening at Newman Stadium.
Brunner handled a cross from junior outside midfielder Josh Rouser, touching the ball once around the Black Hawks keeper, who had gone down, and burying it in the back of the net with 13:28 remaining on the second half clock. The Tigers then breathed a side of relief when junior goalkeeper Grant Glorioso made a one-handed save from his backside with less than 10 minutes to play to help preserve the win.
North Allegheny outshot Bethel Park 12-5 on the night, including a 6-2 advantage in shots on goal. The Tigers also earned four corners to the Black Hawks one.
Unfortunately for North Allegheny, the news proved to be not all positive. Star junior forward Josh Luchini spent his first of what will likely be many games on the sideline. According to head coach Bobby Vosmaer, Luchini broke a bone in his foot in practice on Wednesday and will be sidelined 4-6 weeks. The WPIAL Class AAA All Star from a season ago had already netted four goals in 2016.
Thursday's triumph moved the Tigers overall record to 3-0 on the season, while the Black Hawks fell to 1-2-1. North Allegheny will next play at home on Saturday against Peters Township. That contest will get underway at 7 p.m.