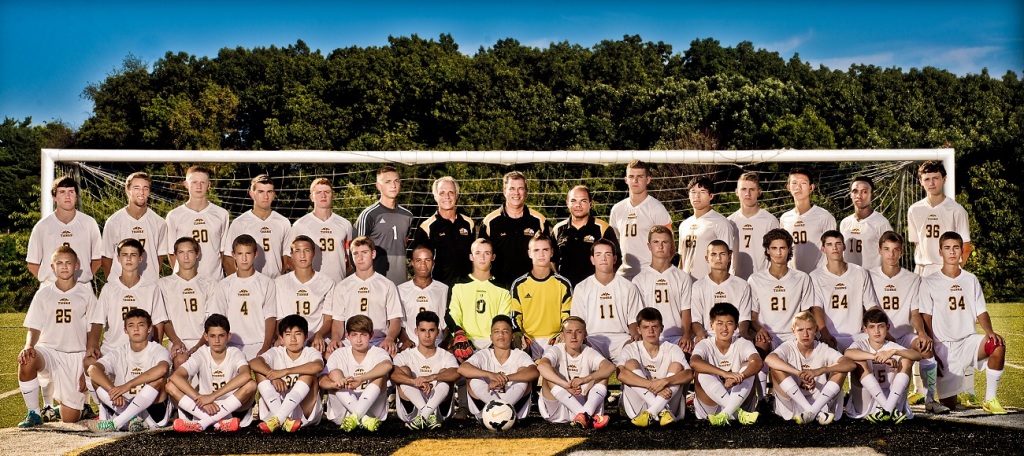 Tigers Host Allderdice In WPIAL Playoff Opener
The North Allegheny Boys' Soccer team opens the WPIAL Class AAA playoffs tonight against the Taylor Allderdice Dragons. The ninth-seeded Dragons finished the regular season with a 10-4-3 overall record and an 8-3-2 section mark, behind Section 4 champion Pittsburgh Central Catholic. The eighth-seeded Tigers were the runners-up in Section 3 with a 9-7-2 overall record and 7-4-1 mark in section play. The 8 pm contest should prove to be a very exciting and demanding match at Newman Stadium.
The Tigers on defense are led by ironman Nick Thornton who has played every minute this season. Thornton is assisted on defense by Chip Dougherty, Adam Maloney, Spencer Heastings, Alex Israel, Sean Tao and Dillon Thoma.  Goalie Luke Nolan, who has started every game for the Tigers this season, comes into the contest giving up only one goal per game in his 17 starts. Nolan's backups, Grant Gloriosso and Josh Krassenstein, are prepared if they are called upon between the posts.
On offense, the Tigers are paced by leading point scorer Josh Luchini with four goals and six assists. Senior Steve Binnig has totaled five goals and three assists this season. Senior Bobby Upton is the team's top goal scorer with six. The North Allegheny squad has plenty of depth in terms of scoring with goals coming from Kevin Dougherty (2), Michael Peters (2) and one each from Jason Earle, Thornton and Thoma.  Additionally Alex Gill, Yosef Ulomi, Nate Hall, Michael Correa, Dougherty and Earle have assisted on goals this season.   The Tigers offensively have many additional options as Ben Cinker, Evan Gick, Seth Mancusco, V.J. Marzula and Sebastian Vasquez have all proven to be reliable options for head coach Bobby Vosmaer.
Allerdice, a former City League school, is playing in just its third season as a member of the WPIAL in soccer. The Dragons once dominated the City League and won the league title in 2011 with an impressive 20-1 overall record. The Dragons have been making strides since playing against WPIAL competition, reaching the postseason for the first time last season, ultimately falling in the opening round to Seneca Valley, 4-0.
The Allderdice soccer team is a melting pot of sorts with eight foreign born players on its roster. Junior Ever Rodriguez is a native of El Salvador and one of the team's top scorers. Senior defenseman Franck Fotie, a physical player who anchors the defense, was born in Cameroon. The Dragons also boast some talented players from the states, including Harrison Smith who is regarded as one of the team's most athletic players. Junior midfielder Tim Pugh is another interesting athlete who stands at 6-9 and an ideal player when it comes to headers.
Tonight's WPIAL playoff game between North Allegheny and Allderdice is slated for an 8:00 pm kickoff at Newman Stadium. The contest will also be broadcast live via the internet on the North Allegheny Sports Network. To listen to tonight's broadcast, click here.