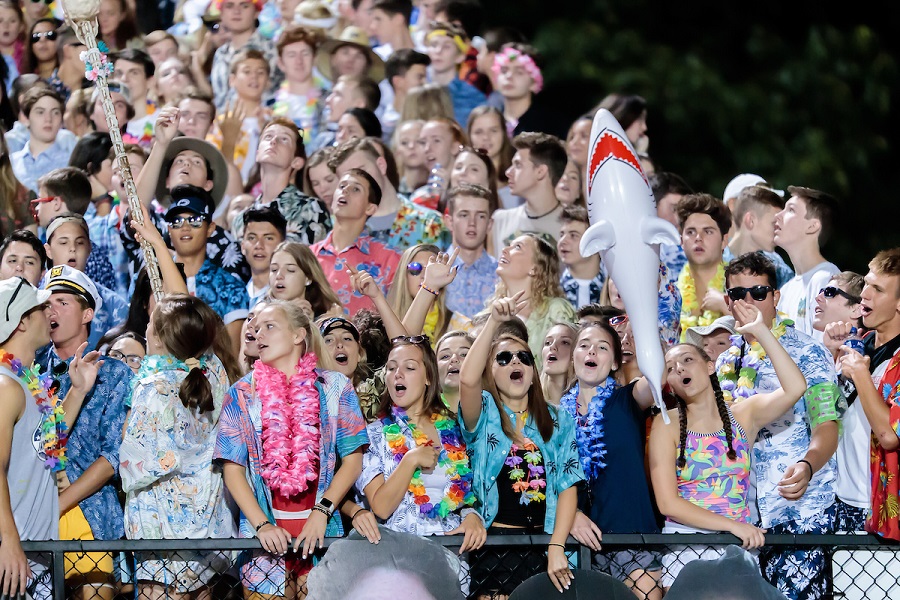 NA Hosts Class 6A Showdown Tonight With Seneca Valley
One of only 16 unbeaten teams remaining across all classifications in the WPIAL, the North Allegheny Tigers (5-0) play host to the Seneca Valley Raiders (4-1) in a prime Class 6A matchup tonight. The Tigers dealt a 34-3 beatdown to Mt. Lebanon in the rain last week for their fifth straight win. Meanwhile, Seneca Valley cruised to it's third win in a row last Friday with a 37-0 drubbing of Butler.
After a 3-6 campaign and missing the playoffs in 2017, second-year head coach Rob Butschle has rejuvenated the Raiders this season. Seneca Valley's only loss of the year was in week one against Central Catholic, 20-14, while playing without starting junior quarterback Gabe Lawson in that contest. Lawson, a talented three-sport athlete, is in his second season as the lead signal caller and has passed for 534 yards and six touchdowns this season with only one interception. Lawson is a dual-threat, who has toted the ball 35 times for 183 yards and three more scores.
Lawson's play-making ability is boosted by a big and burly offensive line that tips the scales at an average of 275 pounds. Winning the line of scrimmage on either side of the ball will be paramount for whoever comes out victorious tonight.
Seneca Valley boasts the top scoring defense in the Class 6A, allowing a paltry eight points per game. A standout on defense for the Raiders is linebacker Jake Stebbins, a Cornell University commit. Stebbins was a second-team all-conference selection last season and is a sure-handed tight end when on offense.
While the Raiders own a stingy defense, North Allegheny possess the top scoring offense in Class 6A, averaging 41 points per contest. Playing in a downpour last Friday at Mt. Lebanon, the Tigers had two 100-yard rushing performers with senior Ben Maenza and junior Percise Colon both surpassing the century mark. For a video highlight of last week's triumph over the Blue Devils, check out the video below.
The last time North Allegheny faced Seneca Valley was in week seven last season as the Tigers rolled to a 49-14 victory at NexTier Stadium in Harmony, PA. The Tigers defense forced five turnovers in the victory, including three interceptions by Joey Porter Jr. and a pick-six by Nikko Rankin.
Tonight's game between North Allegheny and Seneca Valley will kickoff at 7:30 p.m. at Newman Stadium. The contest will be broadcast live via the internet on the North Allegheny Sports Network with the pregame show beginning at 7:10 p.m. You can listen to all the action from tonight's game by clicking here.