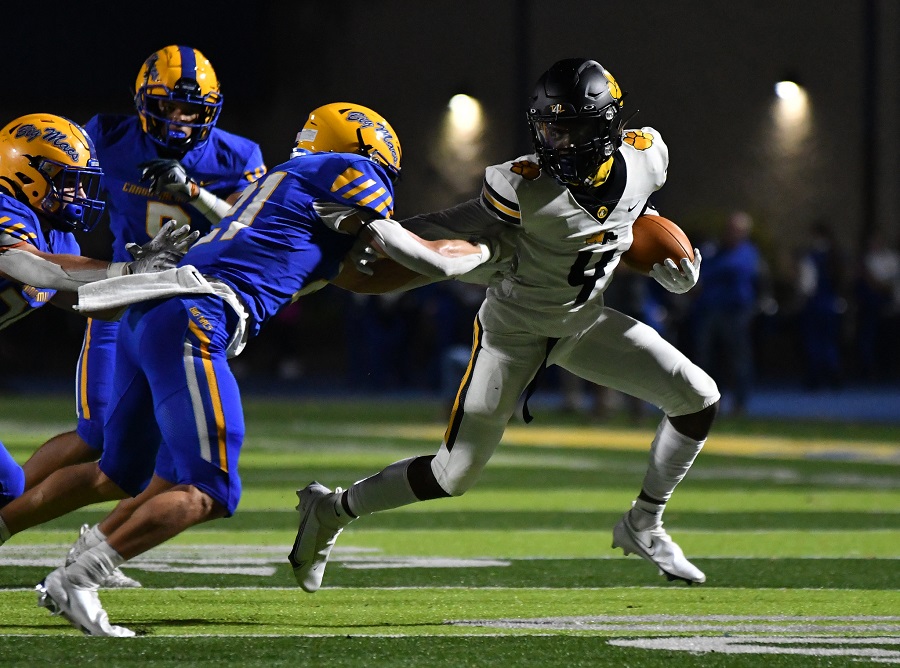 Tigers Look To Stifle Big Macs In WPIAL Playoff Opener
The North Allegheny Tigers (6-4) open the WPIAL playoffs tonight with a Class 6A quarterfinal matchup with the Canon-McMillan Big Macs (4-6). The Tigers qualified for the postseason as the No. 4 seed and the Big Macs are appearing in the playoffs for the third time in the last four years as the No. 5 seed.
Despite a loss last week to Seneca Valley in the regular season finale, 17-12, the Tigers have won three of their last four games entering the playoffs. NA is hoping to reach the WPIAL semifinals for a sixth consecutive season.
Canon-McMillan, meanwhile, is looking for their first playoff win since 2004, which was a 22-0 victory in over Belle Vernon in the WPIAL Class 4A first round. Since a 45-27 win over Hempfield in week five, the Big Macs have lost four games in a row heading into tonight's contest.
Since Canon-McMillan made the jump to Class 6A four years ago, North Allegheny has won six in a row in the head-to-head series. In week seven, the Tigers rallied from a 14-0 deficit with 36 unanswered en route to a 36-14 triumph. The NA defense hounded Canon-McMillan quarterback Mike Evans into seven sacks, including 3.5 by senior defensive lineman Jacob Porter. Senior Dwayne Taylor hauled in a 51-yard touchdown pass and intercepted a pass on defense. Senior running back J.R. Burton helped the Tigers pull away down the stretch with 77 yards and two touchdowns in the final stanza.  Sophomore quarterback Logan Kushner passed for 168 yards and two touchdowns.
Kickoff for tonight's WPIAL quarterfinal matchup will kickoff at 7:00 p.m. at Newman Stadium. The game will be broadcast live via the internet on the North Allegheny Sports Network with the pregame show getting underway at 6:40 p.m. To listen to tonight's game, click here.