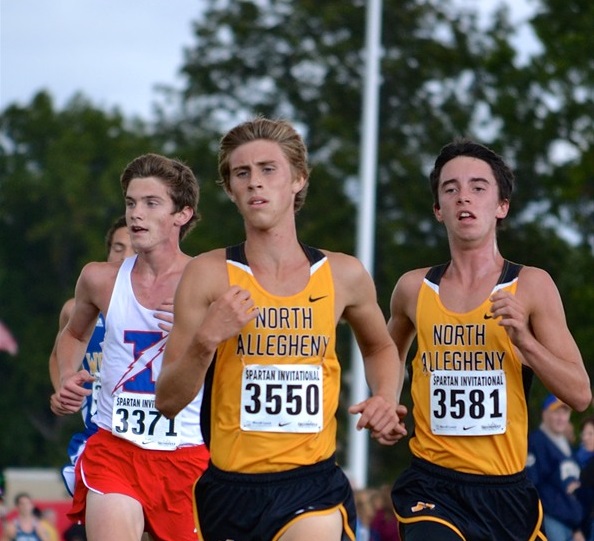 Tigers Runners Take On Best In State At PIAA Foundation Invite
The cross country teams competed in Hershey, PA on Saturday, September 20th. Both the girls and boys teams were racing against some of the best runners in the state in the 8th annual PIAA Foundation Invitational.
On the girls' side, Madeleine Davison continued her undefeated season with a win.  Her time was an impressive 18 minutes and 18 seconds over the 5000 meter course, 39 seconds better than the second place finisher.  The girls' team placed sixth overall in the varsity race.  Scoring was Davison, Clara Savchik, Erin Keelan, Madissen Steiner, and Tess Wright.
The boys' team went against some steep competition, and came up just short of beating Severna Park and Cardinal O'Hara.  Scoring for the Tigers were Matt McGoey, Hunter Wharrey, Scott Seel, Jacob Stupak, and Peter Savchik.
Both teams will take on section rivals Shaler and North Hills this coming Tuesday at Hartwood Acres.