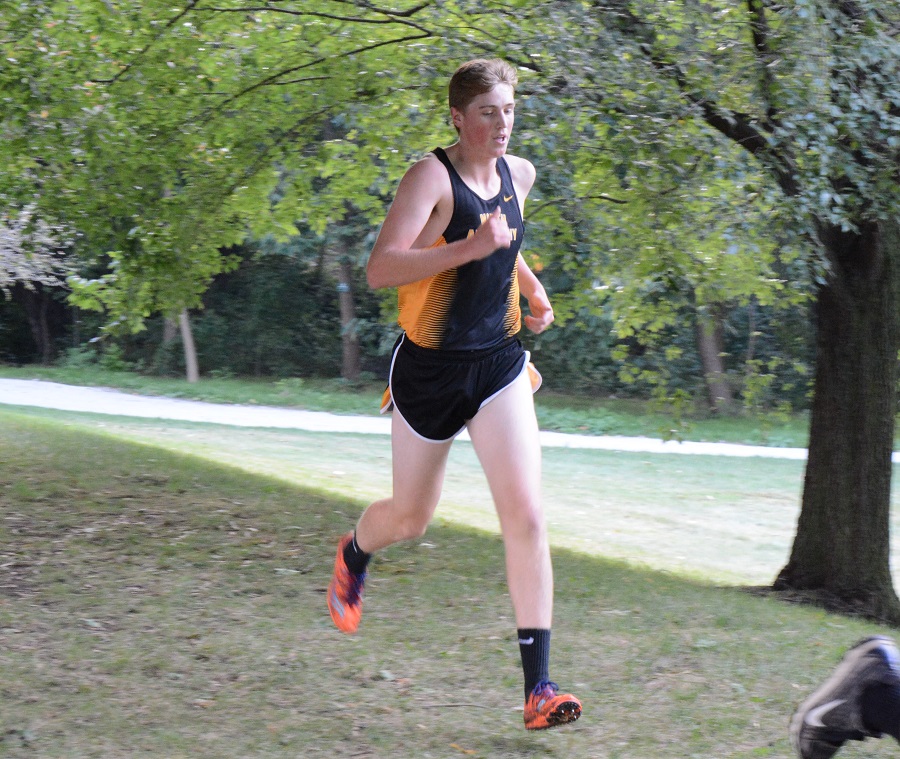 Tigers Sweep Tri-Match With North Hills, Shaler
NAXC faced off against section adversaries North Hills and Shaler Area at North Park.  Both teams came away with dominant performances against both opponents.
The Lady Tigers had a perfect score (15-50) against the Indians and won 17-46 against the Titans.  Clara Savchik, Hannah Lindgren and Ally Christy grabbed the top three spots.  Ally Meehan took fifth overall and freshmen Taylor Rechenmacher, Keeley Misutka and Stefanie Cwalina had great races, taking sixth through eighth. The
NA boys beat the Indians, 19-35, and the Titans, 20-43. Shaler took the first individual spot but was closely followed by NA's Ethan James. North Hills top runner came in third, then it was a stampede of Tigers taking spots 4 through 15. Scoring for the Tigers were Andrew Kollitz (freshman), Cam Phillips (senior), Kelso Fiedler (sophomore), Stephen Nalepa (sophomore), James Huber (sophomore) and Brendan White (junior).
NAXC travels to Hershey, PA this weekend to compete against some of the best teams in the state at the PIAA Foundation Invitational.