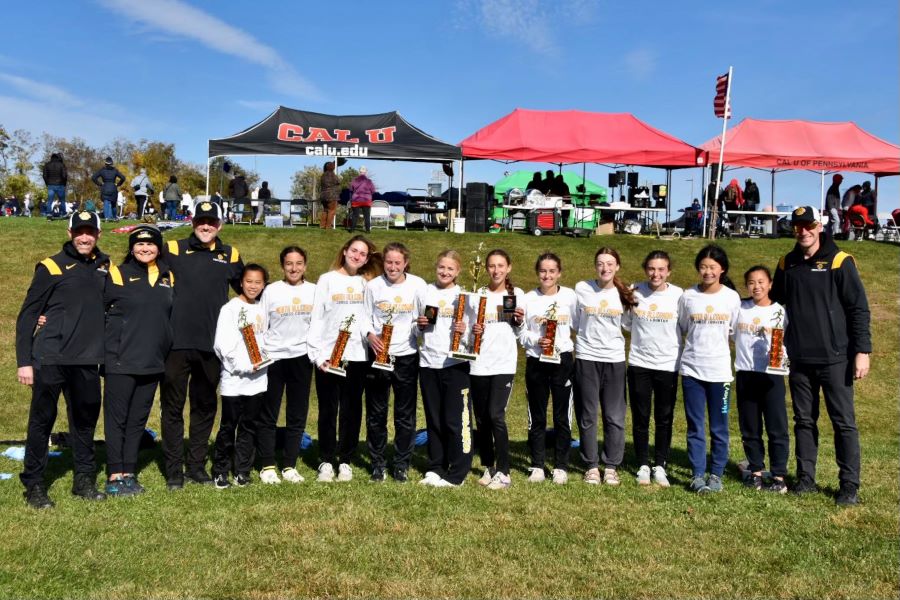 Tigers Take Two Titles At TSTCA Championships
by Cross Country Contributor
The North Allegheny cross country teams traveled to California University of Pennsylvania for the TSTCA Championships on Thursday. Both teams smashed the competition with dominant victories.
The NA girls raced first and had a jaw dropping nine-second spread between their top five runners. All five runners placed in the top eight of the race, and the top seven were all in the top 19 of the race (earning individual awards). The Tigers scored an amazingly low score of 30 points, with the runner-up team 52 points back. Below are the individual results for the top 7 Tigers.
4 Robin Kucler (sophomore)
5 Eva Kynaston (junior)
6 Grace Rowley (senior)
7 Erin McGoey (junior)
8 Wren Kucler (sophomore)
17 Kendall Lucas (sophomore)
19 Elizabeth Pizon (sophomore)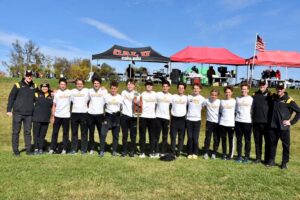 The NA boys were also fantastic, claiming the crown with an incredible 32 total points, 77 points ahead of the nearest competition. The boys had three in the top five and seven in the top 19 (all earning individual awards).  The boys had a 58-second spread, which was impressive and back by Jack Bertram's outstanding runner-up performance. Below are the top 7 Tiger performances:
2 Jack Bertram (sophomore)
4 Jackson Pajak (senior)
5 Gregory Kossuth (senior)
9 James Behrend (junior)
12 Nicholas Betler (senior)
17 Michael Gauntner (junior)
19 Joey Rempe (senior)
NAXC will head back to the same site and course next Thursday for the WPIAL Championships.