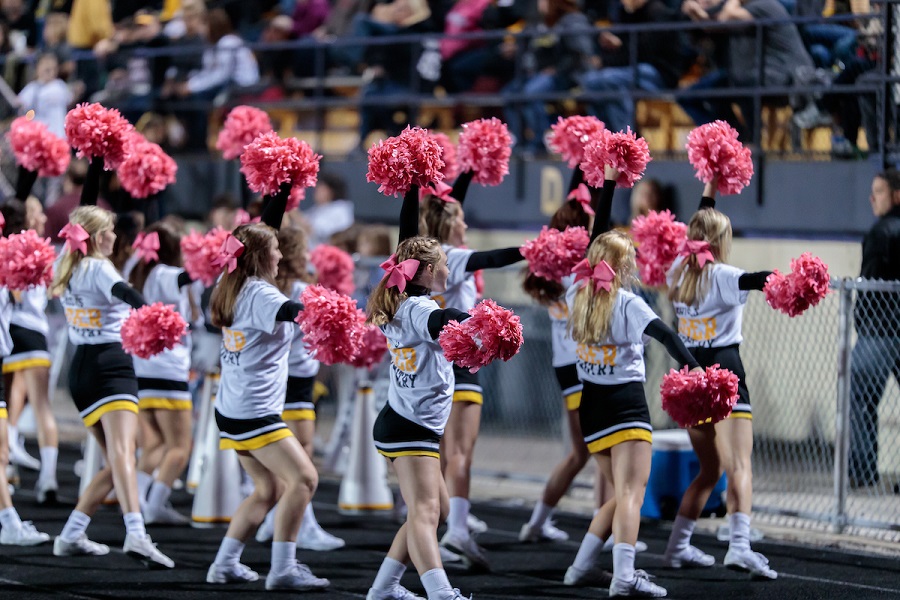 Tigers To Entertain Hempfield On Homecoming Night
It's homecoming at Newman Stadium tonight as the top-ranked North Allegheny Tigers (7-0, 6-0) welcome in the Hempfield Spartans (2-5, 1-5) for a Quad County matchup in Class 6A.
Last Friday night, North Allegheny took care of business against winless Butler with a 49-14 win. The defense picked off four Butler passes, including two by senior Luke Colella. The Princeton commit also scored two touchdowns with a 52-yard punt return for the game's first score and a 5-yard touchdown run later on in the first quarter. Junior Ben Rohan had a pick-six just before halftime as the Tigers triggered the mercy rule by intermission.
Hempfield has lost four games in a row and is coming off a 40-12 defeat at the hands of the Seneca Valley Raiders last week. The Raiders jumped out to a 33-0 lead in the second quarter and coasted to the win.
The Spartans have missed the postseason the past two years and are in danger of missing the playoffs again this season. An upset of the Tigers, or a Norwin victory at Canon-McMillan tonight, is likely necessary to keep realistic playoff hopes alive for the Spartans. Hempfield's lone conference win was a 34-17 victory over Norwin in week two. However, a perplexing 21-12 loss to Canon-McMillan in week four has the Spartans playoff chances on life support.
Playoff-bound North Allegheny boasts a defense that allows only seven points per game, and will go toe-to-toe with a big Hempfield offensive front that averages 270 pounds per lineman. That Hempfield offensive line will try to protect senior quarterback Blake Remaley, who has battled through ankle and knee injuries this season. Despite the ailments, Remaley has still thrown for over 1,000 yards with 11 touchdowns and just three interceptions. The playmaker for the Spartans is senior running back Nathan Roby, who leads the team in rushing and receiving yardage with over 1,000 combined yards and nine total touchdowns.
The North Allegheny defense is led by junior linebacker Nathan Hoke with a team-best 34 tackles on the season, to go along with six sacks. Senior Sam Sheridan, who has offers from Rhode Island and Lehigh, is the team leader in sacks with 6.5 on the campaign.
The last meeting between North Allegheny and Hempfield last season resulted in a 49-27 victory for the Tigers in Greensburg. Running back Percise Colon accounted for 140 total yards and three touchdowns for NA, including an 85-yard kickoff return for a score on the game's first play.
The Tigers have won five straight games on homecoming night, including a 55-3 blowout of Butler last year. The last time NA lost a homecoming game was in 2013, a narrow 35-32 defeat to the Gateway Gators.
Kickoff for tonight's game between North Allegheny and Hempfield is slated for 7:30 p.m. The game will be broadcast live via the internet on the North Allegheny Sports Network, with the pregame show starting at 7:10 p.m. To listen to tonight's game, click here.